Some of the links in this post may be affiliate links. This means if you click on the link and purchase the item, I will receive an affiliate commission at no extra cost to you. All opinions remain my own.
Although they are not new products, scalp scrubs have been increasingly popular to remove buildup, dirt, and clarify the scalp. They are something that I've found incredibly helpful since I do nightly scalp massages with oil. So I thought I'd share 3 scalp scrubs that I put on rotation to exfoliate buildup.
Why Scalp Scrubs are Helpful
Like a facial and body scrub, scalp scrubs help remove product buildup, impurities and dead skin cells to reveal clean roots. Scrubs help clarify the scalp and hair which in turn can bring more volume. Using them depend on their specific directions plus other factors like hair color.
To my knowledge, if you have a scalp condition, eczema, psoriasis, irritations, sores or cuts on your scalp you should NOT be using a scalp scrub as it may cause further irritation.
3 Scalp Scrubs That I Love
Scalp scrubs can be physical or chemical but I seem to prefer physical exfoliants better. Here are my current favorites.
This pre-wash scalp scrub is gentle and uses natural jojoba wax beads to exfoliate. Made with 98% natural ingredients, it doesn't contain sulfate surfactants, silicones, parabens, dyes, gluten, or phthalates.
I like to use this at least one or two days per month on the days I clarify. Because it is considered a pre-wash, I apply a generous amount onto my wet hair before I shampoo. Then, I use the pads of my fingers to gently massage. What I love about this scrub is that it doesn't feel harsh when I apply it.
After rinsing it out well my scalp feels smooth and refreshed. I can continue with my shampoo and conditioner routine without feeling stripped.
If you suffer from a dry, irritated scalp, dandruff or just need something to remove heavy buildup, this micro-exfoliating shampoo is your product. Because the shampoo already includes a vegetable derived exfoliant, after rinsing you can go straight to conditioner.
Although it's on the pricier side, this has been one of my personal favorites. I've always been obsessed with the tingling in my shampoo and this has peppermint and spearmint that cools my scalp. Plus, it contains Binchotan charcoal to remove impurities and coconut that moisturizes. After rinsing it out, my hair feels more hydrated than expected.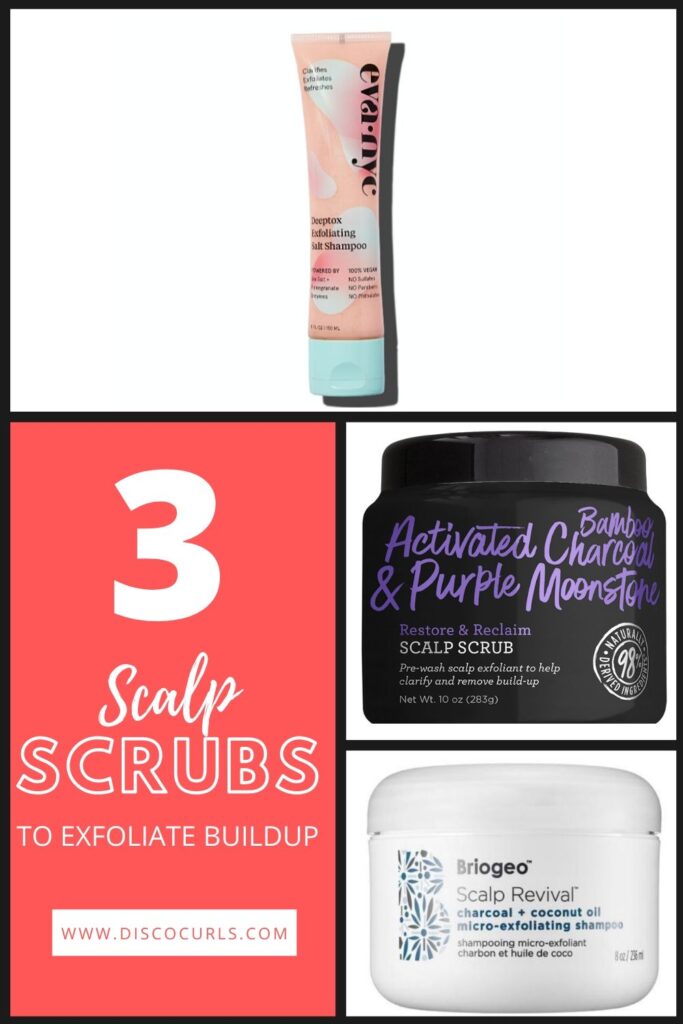 Eva-NYC Deeptox Exfoliating Salt Shampoo
This new kid on the block is another unique scrub shampoo combo that exfoliates and cleanses the scalp in one easy step. Similar to most other Eva NYC products, it contains Argan Oil to hydrate and nourish, as well as the brand's own Keravis Protein Complex to strengthen strands at the root. Best of all, it doubles as a body scrub to smooth rough patches on the body.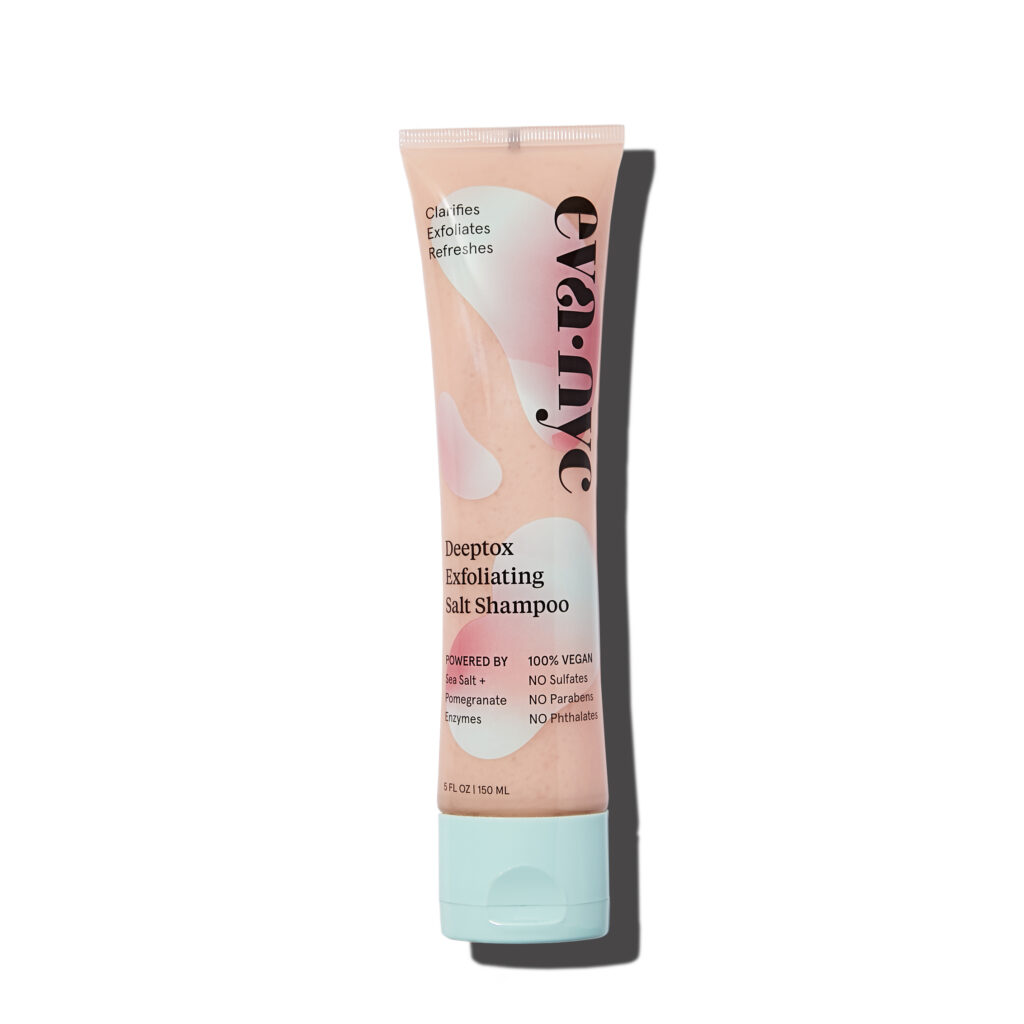 In addition, it includes sea salt, pomegranate extract, and witch hazel.
· Sea Salt – Physically scrubs away dead skin cells and product buildup. Also increases blood circulation, promoting a healthy scalp
· Pomegranate Extract – Known for its potency of antioxidants, this ingredient keeps you beautiful inside and out. In this formula, the extract provides purifying and anti-inflammatory benefits
· Witch Hazel – A commonly known natural astringent, it clarifies the scalp and normalizes oil production
Sea salt is not something I normally use on my scalp and hair because it can be a bit drying. However, the mixture of argan oil helps it feel slippery while applying. This creates a nice sudsy consistency and a little goes a long way.
Out of the three scalp scrubs mentioned, this felt to be the most clarifying. With that being said I may only use this about once a month on my scalp and I do recommend following up with a deep conditioner after use.
Have you ever tried a scalp scrub on your curls? What were your results? Share with the community down below in the comments.