Some of the links in this post may be affiliate links. This means if you click on the link and purchase the item, I will receive an affiliate commission at no extra cost to you. All opinions remain my own.
Obsessed with pumpkin spice during the holidays? If you're like me it enters your life during the fall season and puts you right into the spirit. Not only does pumpkin smell and taste heavenly but it can work wonders as a hair mask. So I'm going to share an easy DIY pumpkin hair mask that will soften and moisturize your dry winter hair.
What does Pumpkin do for the Hair?
If you are wondering why pumpkin works in a hair mask, let's break it down. First, it's filled with nutrients that are beneficial to the hair. Vitamin A helps the skin (scalp) produce healthy oils. Potassium, also found in bananas, help strengthen the hair, and vitamin E to stimulate the scalp and promote hair growth.
In addition, if you are working with pumpkin seed oil you are soaking up tons of essential fatty acids that help the hair retain moisture and help with dry skin.
Ultimately, pumpkin is the perfect ingredient for this DIY hair mask to combat dryness and smell like the holidays!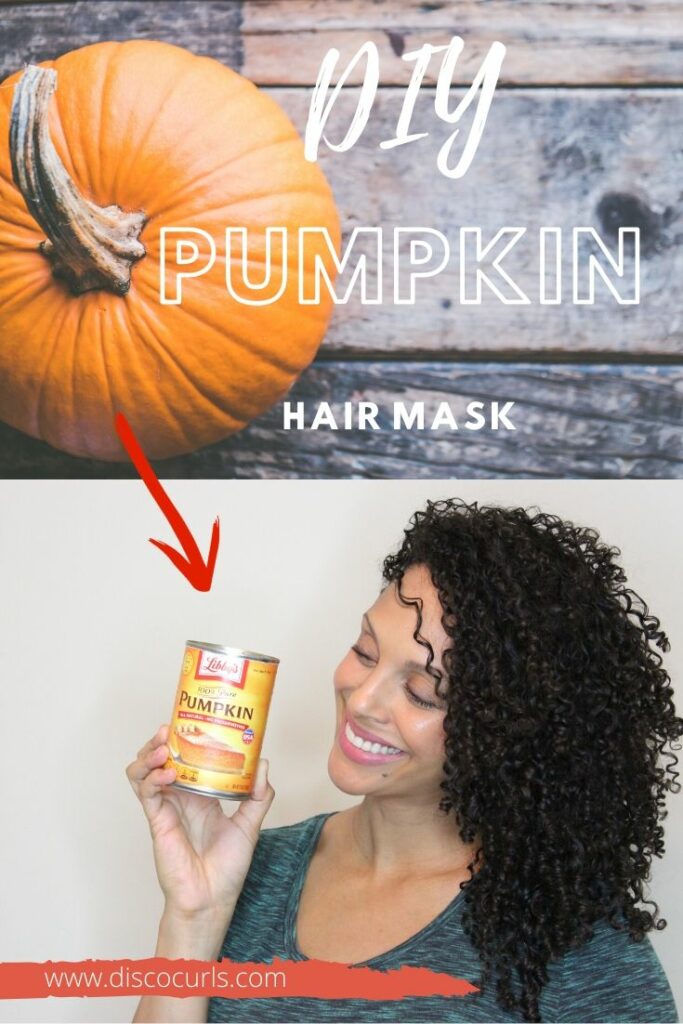 How to make the Pumpkin Hair Mask
For this mask, you have the option to use cooked, pureed pumpkin or canned pumpkin. I happened to have a leftover can of pumpkin so for the sake of this tutorial, I chose the easy route.
1 cup of canned pumpkin
2 tablespoons of virgin coconut oil
2 tablespoons of honey
Combine all of the ingredients. The canned pumpkin, coconut oil, and honey into a mixing bowl and mix well with a fork.
Once the mixture is ready, start by applying this to wet, sectioned hair. You can wash with a shampoo first or just wet and rinse it. Some people may want to shampoo after but I prefer to rinse this out and do a co-wash. That way my hair doesn't feel stripped afterwards.
Once it's saturated, I add a disposable shower cap to lock in the heat. Then, I leave the hair mask on for about 15-20 minutes.
After the times up, rinse out the hair mask really well then co-wash with a conditioner. After rinsing out my conditioner, I follow up with my stylers and let my hair air dry.
My hair always feels soft, hydrated, strong and shiny after doing the DIY pumpkin spice hair mask. What's your favorite DIY hair mask or treatment? Share with the community down below in the comments.