Some of the links in this post may be affiliate links. This means if you click on the link and purchase the item, I will receive an affiliate commission at no extra cost to you. All opinions remain my own.
I've always loved the natural beauty of Alicia Keys. From her beautiful curls to her makeup free skin. In the last recent months, I've enjoyed her hairstyles that include headscarves so I thought I would include a quick tutorial on how to get the look. Here's one way to do an easy headwrap updo.
What You'll Need
Easy Headwrap Updo
Begin by gathering all of your curls up near the top of your hairline and securing it with an elastic. This is also known as a pineapple ponytail. It looks great to have the ponytail off center to add a bit of flair. Next, fold your scarf a couple times to make it long and rectangular. Starting at the back of your neck, center the scarf along the nape of your neck. You want to make sure that the size of your scarf covers from your hairline up near the base of your ponytail. Bring the two ends of the scarf to the front of your head and tie a simple knot.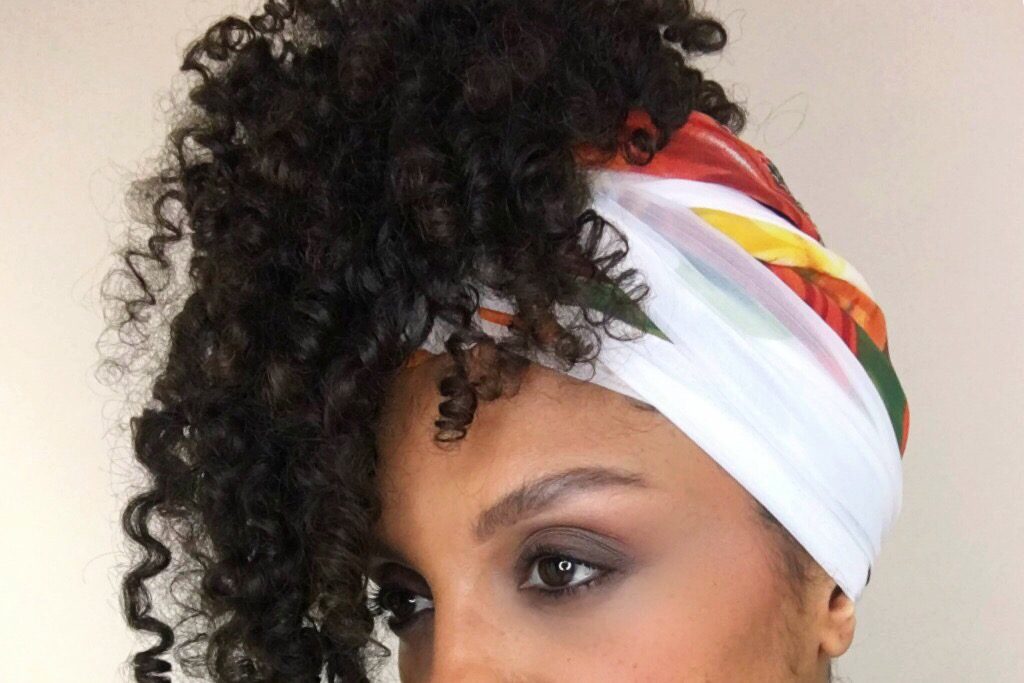 Then, wrap the two scarf ends towards the back so that they overlap and back to the front again. Depending on the length of your scarf, you may have to wrap it a couple times until you've come near the ends. Once you've reached the ends of the scarf, tie another knot and tuck in the ends.
Adjust and fluff your curls using your fingers or a hair pick. The final look should be asymmetrical.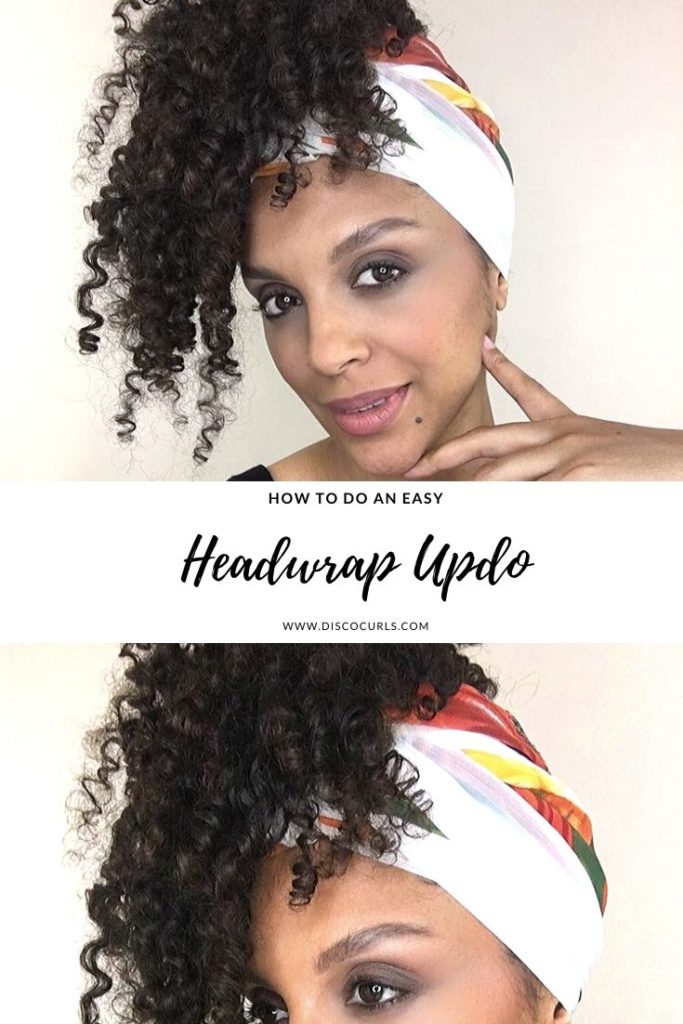 What easy headwrap hairstyles have you done? Let me know down below in the comments. Want to see other headwrap styles? Click here.
Watch The Full Tutorial Here