This shop has been compensated by Inmar Intelligence and its advertiser. All opinions are mine alone. #ILookGoody
This year I'll be celebrating the holidays quietly and with my immediate household. Between my husband and two hungry toddlers, the food preparation won't leave me with a lot of time to get ready. Fortunately, I've mastered the art of getting ready quick and I thought I'd share an easy, holiday curly hairstyle for busy moms.
What You'll Need…
Goody® SlideProof Claw Clips
Goody® SlideProof Bobby Pins
Spray Bottle with Water or Leave-In Conditioner
Edge Control or Pomade
Edge Control Brush
Smoothing Brush
Comb
Before creating this hairstyle, I needed to make sure that I had all of my hair tools and accessories. Unfortunately, I still needed a few items so I continued my search on Walmart.com. I'm a big fan of Walmart because it is affordable, family-friendly, and offers in-store pick up (great for busy moms!).
I was pumped to see that Goody® accessories have a brand new look that is full or energy and creativity.
With my fine, curly hair I've always felt confident using Goody® because their products are inclusive and work on every hair type and texture. Plus, using them inspires me to use creativity and show off my self-expression.
Holiday Curly Hairstyle Instructions
This hairstyle works perfectly on hair that hasn't been washed for a couple days so no need to waste extra time in the shower.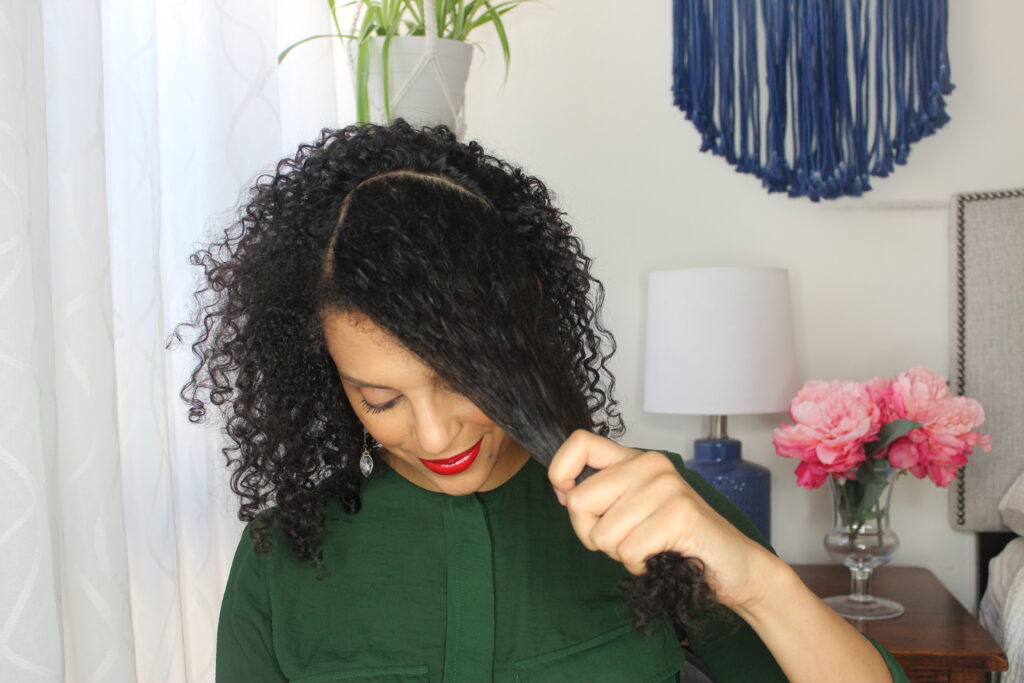 Start by adding a side part that goes back 2-3 inches from your forehead. Continue that part horizontally towards your ear. Section off and secure the front half using Goody® SlideProof Claw Clips. These work on all hair types, have an amazing grip, and don't budge for all-day stay.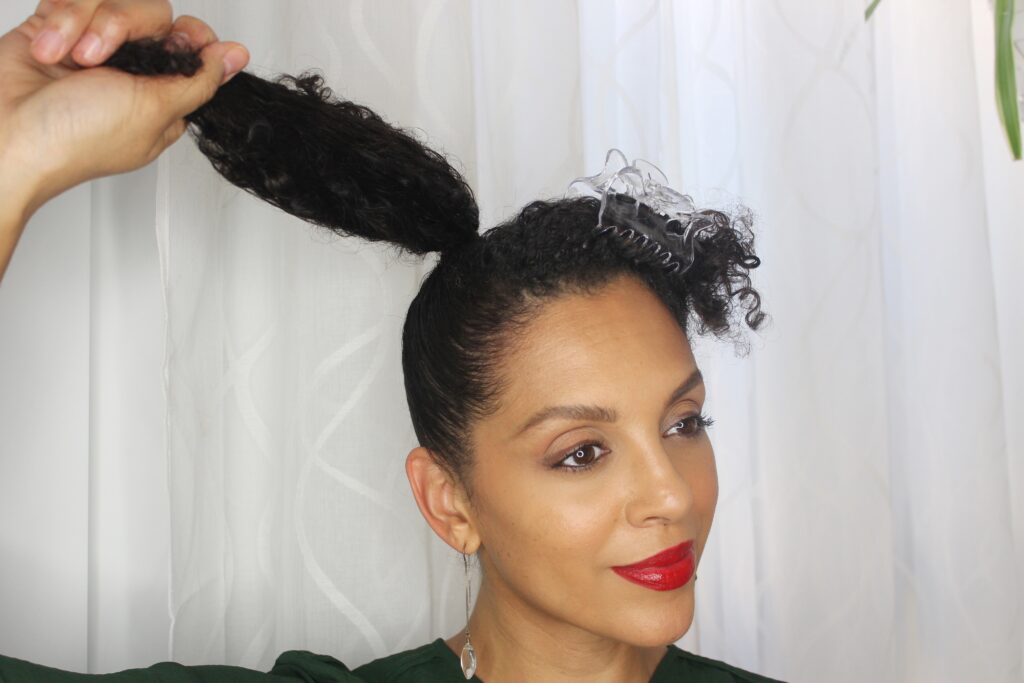 Next, use a spray bottle with water (or your favorite leave-in conditioner) and spray around the perimeter of the back section. Then, use a brush to smooth curls up into a high ponytail. Secure the high ponytail with an elastic.
Split the ponytail into two sections and complete a two-strand twist on each one. Continue twisting each section into a bun.
My hair texture does a pretty good job holding up a bun but with one wild dance move, this could come apart. Luckily, a simple accessory like Goody® SlideProof Bobby Pins helps secure my updo and gives me confidence that my style will stay put.
Moving onto the front section, remove the Goody® SlideProof Claw Clip and create 2 rows of 5 small sections. For each section, add edge control around the base and use an edge control brush to smooth away any frizz. Then, complete a two-strand twist. Repeat until all sections are twisted.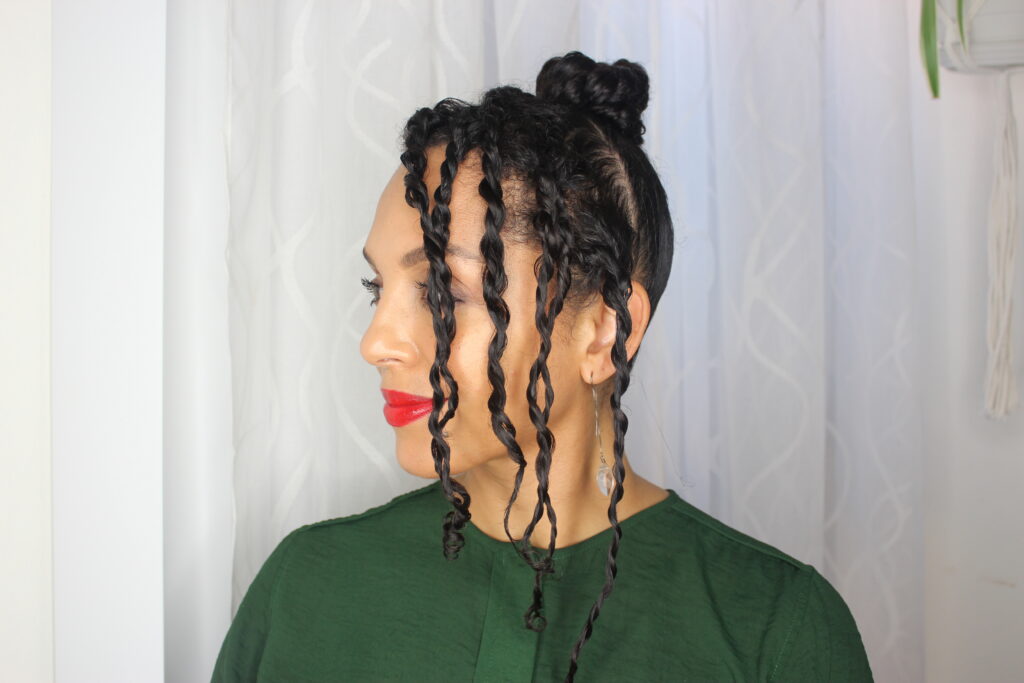 Lastly, place twists strategically along the hairline with the ends twisted towards the base of your bun. When you're ready to secure your style, insert Goody SlideProof Bobby Pins with the wavy side facing down. The comfort tip on these also ensures pain free styles.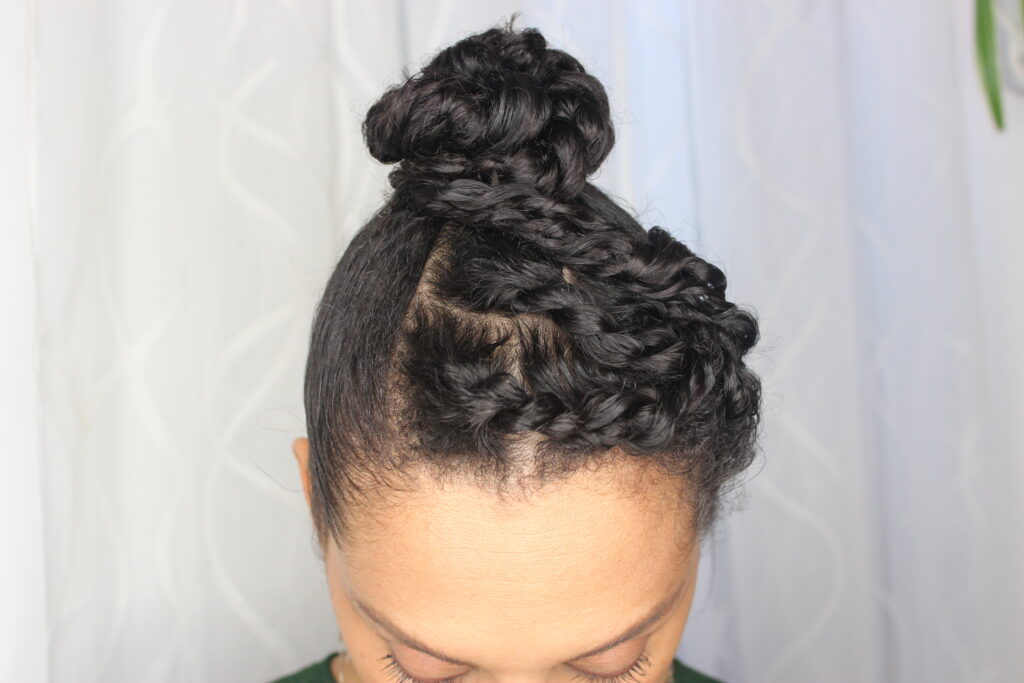 This holiday curly hairstyle is elegant plus, it will keep your hair up and out of the way while you prepare your holiday meals. For busy moms that don't have time to wash their hair, this is an easy option that still looks glamorous. #ILookGoody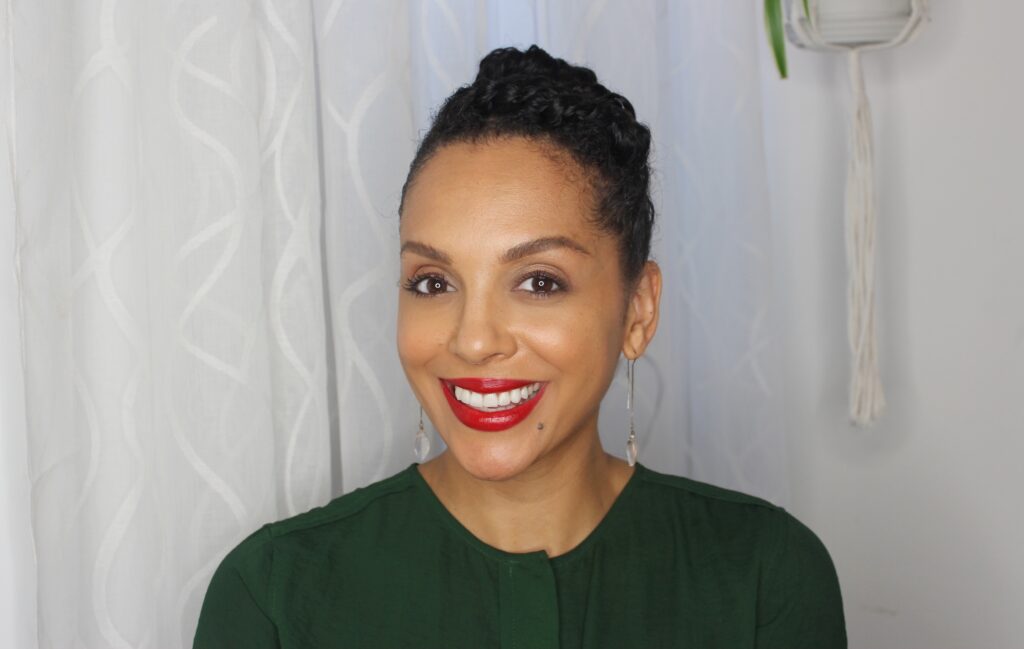 What holiday hairstyles will you be trying this season? Share with the community below!