If you have fine, curly hair, you may avoid doing a hot oil treatment. They can weigh down your curls and not in the good way. However, my fail-proof method helps hydrate, seal, add shine and reduce frizz on my own curls. Here's how I do it.
My Secret Method for Hot Oil Treatments
Doing a pre-poo hot oil treatment has been the best solution for my curls. By doing this, you are able to rinse more of the oils during your shampoo. It also results in less of a chance of flat, lifeless hair when it's dry.
Best Oils for Fine Curls During Hot Oil Treatments
With fine, low-density curls, there are certain oils that work better than others. My favorites are grapeseed oil, jojoba, argan oil, almond oil, and apricot oil. They don't leave my hair feeling coated like many of the heavier oils out there. There are also lightweight, pre-made oil blends like the Darshana Natural Indian Hair Oil which.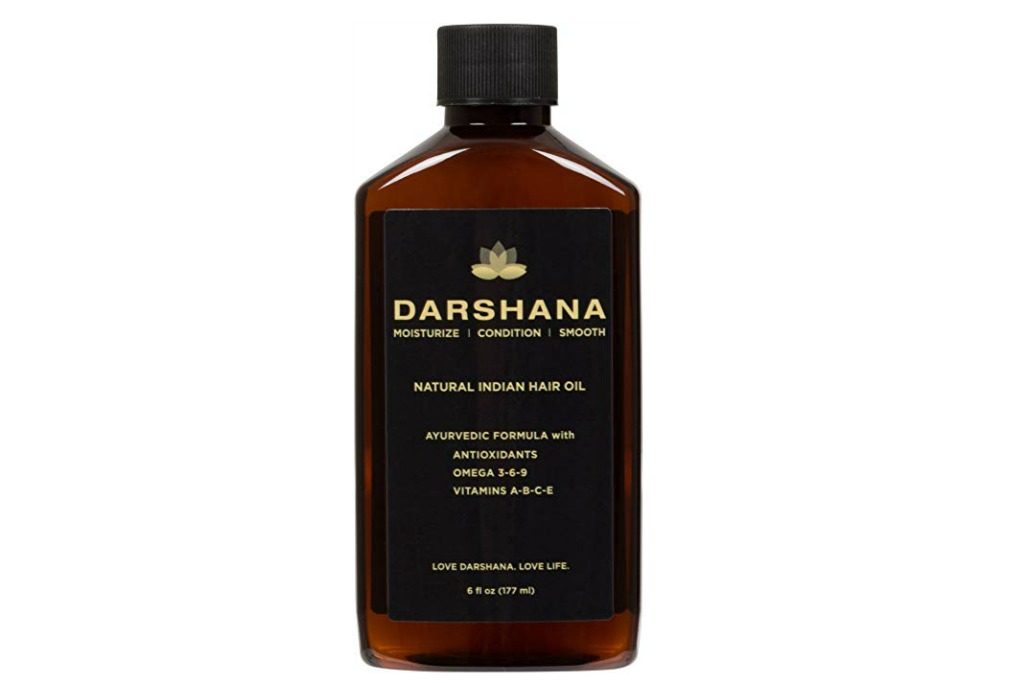 The Darshana Natural Indian Hair Oil is a blend of sunflower, coconut, orange peel, olive, apricot, castor, and grapefruit. It also contains a ton of extracts. This ayurvedic formula smells delicious with the orange peel as the first fragrance note noticeable. .
How to do a Hot Oil Treatment on Fine, Curly Hair
Start by pouring a small amount of the oil into a glass mason jar. Place it into a pot of boiling water for just a minute or two.
Because this is a pre-poo, apply this prior to showering and shampooing the hair. I like to start on wet or damp hair so I give it a quick rinse under the sink.
Next, apply the heated oil strategically below the mid-shaft area and ends. You don't need to apply a lot for this to be effective. If you want to apply this to the scalp, use a small amount (half a teaspoon). Give yourself a quick scalp massage.
Another option is to apply a deep conditioner in the area from your roots to the mid shaft. This will ensure that all of your hair some love.
Next, put on a disposable shower cap or wrap a plastic bag around your head. Give yourself 30 minutes so that everything penetrates and then return to your shower and continue with your wash routine. I personally shampoo just my scalp area, rinse well, follow up with a conditioner, then rinse it all out.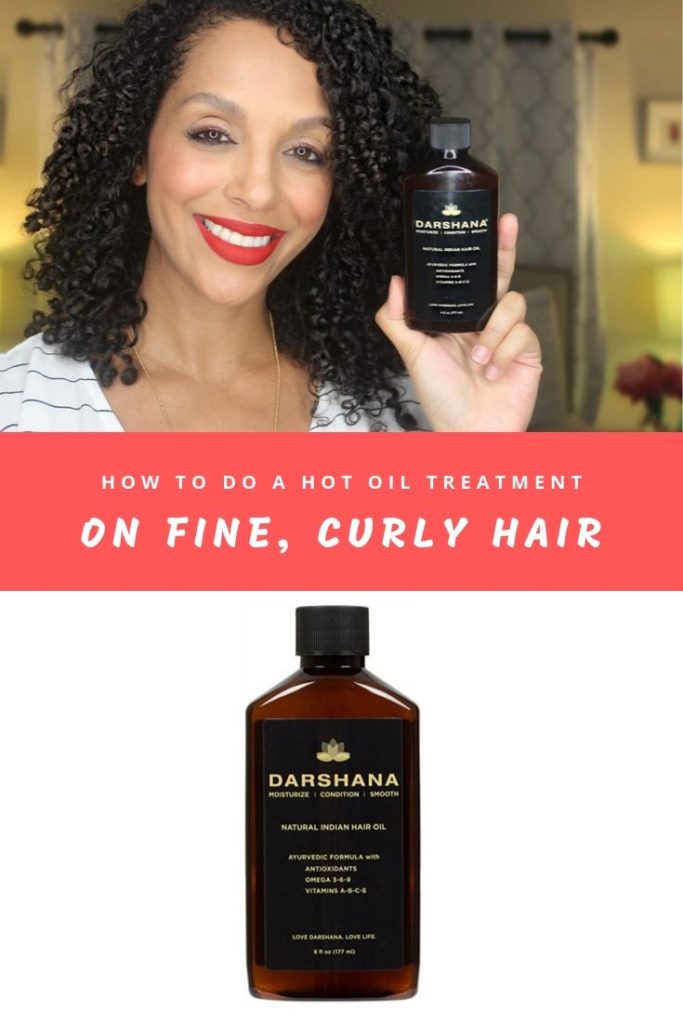 Post-Treatment Styling Suggestions
I like to stick to lightweight stylers on the days I do a hot oil treatment. I prefer spray style leave-in conditioners, foams or gels best to avoid my hair from getting weighed down.
My results from a hot oil treatment consistently give my curls shine, less frizz and nourishment. Share your favorite ways to do a hot oil treatment plus your favorite blended oils down below in the comments.