As we enter 2021, many people might consider a reset of their diets, fitness, and certain habits. Personally, I enjoy resetting my skin by giving it some extra loving care. Skin care products are great on their own but the added benefits of devices can truly brighten and tighten. Here are some of my must have Michael Todd Beauty skin care tools.
This skin care tool is the world's first wet/dry sonic microdermabrasion & pore extraction system. My skin is on the sensitive side so I only use it with the mister that keeps my skin hydrated.
It claims to rejuvenate the complexion and give the skin a more youthful glow using diamond encrusted tips, their sonic technology, vacuum suction, and micronized misting.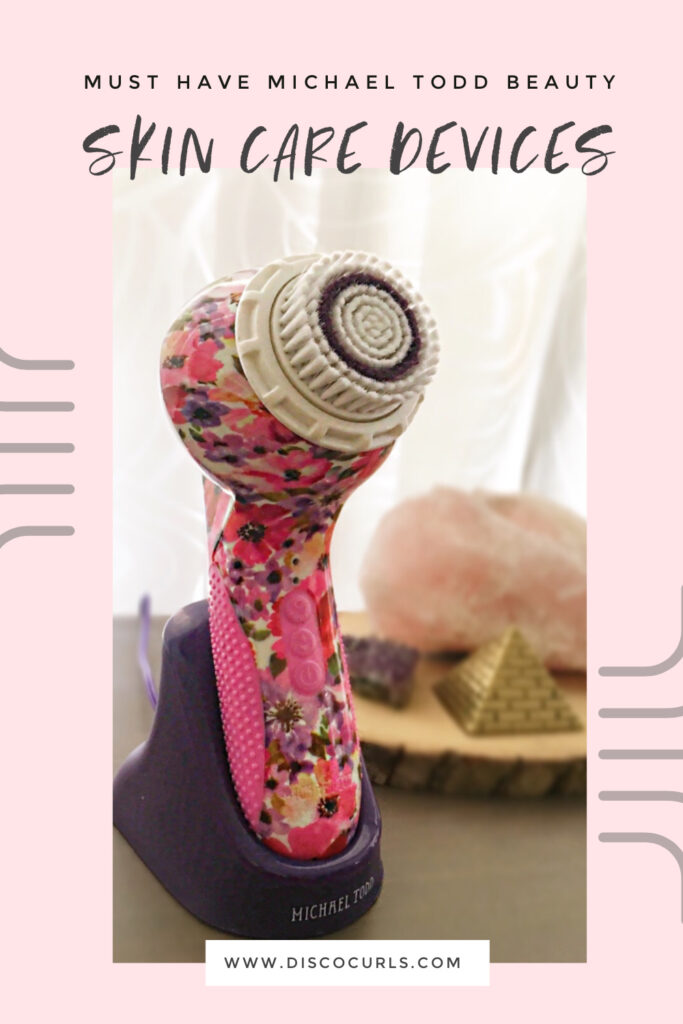 Inside each box you'll receive:
Sonic Refresher Tool
3 Diamond Microdermabrasion Treatment Heads (1 Coarse, 1 Fine & 1 Small Fine)
3 Pore Extraction Tips (1 Small, 1 Round & 1 Oval)
Built-in LCD: Control & Battery Indicator Screen
Built-in Micronized Mister
30 Disposable Filters
Wireless Charging/Storage Cradle
USB Charging Cable
I have yet to use the vacuum suction feature, mainly because blackheads aren't my main concern. The immediate result that I noticed are an improvement in the texture of my skin. Plus, it instantly feels softer and my skin care products apply much better.
With longer use it can help improve fine lines and an uneven skin tone. My skin does get a little red after but looks better by the morning. I usually do this in the evening and use a hydrating moisturizer that works well for sensitive skin after. (Cetaphil moisturizing lotion is my go to.)
Out of the two mentioned, this is the one I buy first. The Soniclear Elite Patented Face & Body Antimicrobial Sonic Skin Cleansing System is a 4-in-1 device cleanses the face and body, massages and infuses serums. It works SO much better than your hands.
Inside each box you will find a:
Wireless charging cradle
Charging Cord with wall adapter
Antimicrobial face brush (for all skin types)
Antimicrobial body brush
Hard shell travel case
Firming massage treatment head
FREE sensitive face brush
After just one use, I noticed how well it exfoliated, brightened, and improved my skins texture. These results were instant.
With longer term use, participants of a clinical trial reported reductions & improvements in pore congestion, an improvement in the look of their skins firmness and elasticity, and a reduction in the appearance of their fine lines and wrinkles.
My ultimate goals for 2021 are to expand my skin care tool collection. Using them is definitely an upgrade from my normal skin care routine. Luckily, Michael Todd Beauty keeps adding new items every year including their newest device, the Sonic Sculpt to help lift, firm, and plump.
What are some of your favorite Michael Todd Beauty devices? Share below in the comments.