Some of the links in this post may be affiliate links. This means if you click on the link and purchase the item, I will receive an affiliate commission at no extra cost to you. All opinions remain my own.
Over a decade ago, I wore a sew in weave on my fine curly hair. There were many factors as to why I did but it truly came down to my insecurities. My hair was damaged so badly with bleach, relaxer and started to break off. So, I thought I'd share the pros and cons that I experienced from wearing a sew-in weave.
How It Began
This was back in the early 2000's at a time when I still hated my curls and naturally curly hair was not as normalized as it is now. You didn't see celebrities, models rocking their natural curls. The majority of them were using flat-irons, still relaxing, wearing weaves and wigs. Plus, I was young and very influenced by it.
In my eyes, I wanted to fit into the norm. I figured as long as my hair was in the condition it was, wearing a weave would hide and conceal my damage. When it came time to get my weave, the majority of my hair was in a protective corn-row with the hairline and a horseshoe section left out. My tracks were sewn in with a needle and thread. This was done to hide the weft and so I had the option to put my hair into a ponytail.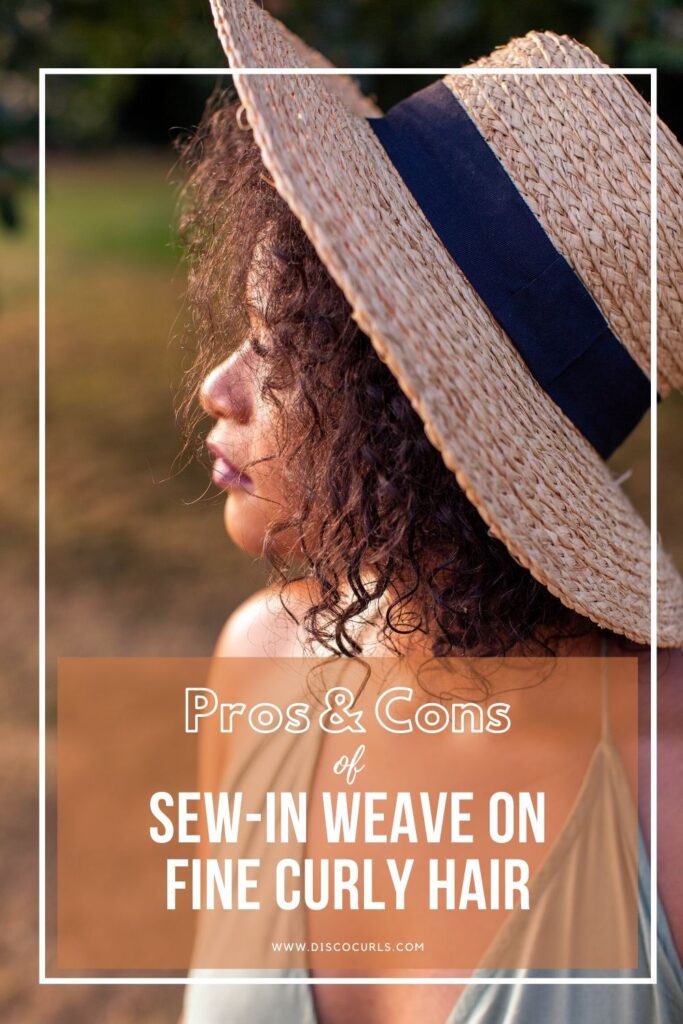 Pros and Cons of Wearing a Sew In Consistently
There were some pros and cons to wearing that type of weave. The pros included impressive hair growth every time we took it down to install new tracks. Another pro is that no one noticed the transition. My hairstylist took out my tracks and braids monthly, washed my hair, gave it a treatment, and trimmed my ends. Then we'd braid it back up and add the tracks again.
However, there were major cons that I blame myself for. For instance, I wasn't giving my hair a break from the high tension protective style and the weight of the hair. It put so much stress on my hairline. My insecurities let me keep repeating this process for 8 YEARS causing traction alopecia that I still deal with to this day.
On top of that, I wore tracks that didn't match my hair texture so I was constantly manipulating my natural hair texture with hot tools. While the braided areas were doing great and feeling healthier, my hairline and the horseshoe section had heat damage.
What I Learned
Looking back at that time and knowing what I know now, here's what I would have done differently. I would have found my exact hair texture in those tracks just to avoid the heat damage. In addition, I would have also trained my hair to match my hair texture by using heatless options like perm and flexi-rods.
I definitely would have taken at least a month off in between each installment and for the sake of my edges. The stress and consistent tension were avoidable and completely my choice. The lesson learned here is finer, low-density textures have to be careful with high tension styles, heavy braids and twists.
Have you experienced traction alopecia from wearing weaves and high tension hairstyles? Share with me down below in the comments.