Some of the links in this post may be affiliate links. This means if you click on the link and purchase the item, I will receive an affiliate commission at no extra cost to you. All opinions remain my own.
My favorite volumizing products for fine curly hair plump and thicken it. Sharing my personal favorites is necessary because so many of you ask what products will make your hair bigger. So stay tuned as I share the shampoos, sprays, lotions, mousses, creams, and fibers that give me my best hair days.

Before starting this list let's disclaim that what may work for one person may not work for another. Different curl types, color-treated hair, and other reasons can factor into this. Some products might be too heavy or too light for your curls or maybe you don't want to use certain ingredients. In these instances, trial and error is your best friend during your product search.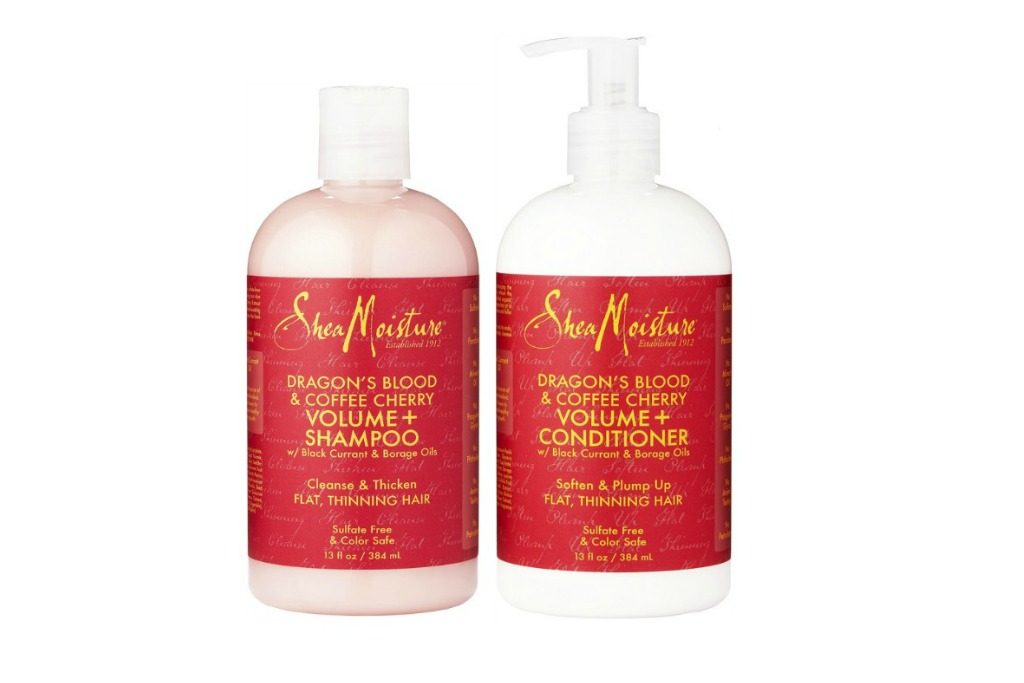 SheaMoisture Dragon's Blood & Coffee Cherry Volume + Shampoo & Conditioner
This lightweight formula is designed to plump up flat, thinning hair. It's a gentle sulfate-free formula that contains dragons blood, coffee cherry, shea butter as well as black currant and borage oils. The shampoo surprisingly made my hair feels soft and had great slip. Many shampoo's of my past haven't always offered those two factors.
The conditioner is also light but still moisturizes well. It's perfect for finer curls and a good prep for your stylers so that your curls are weightless.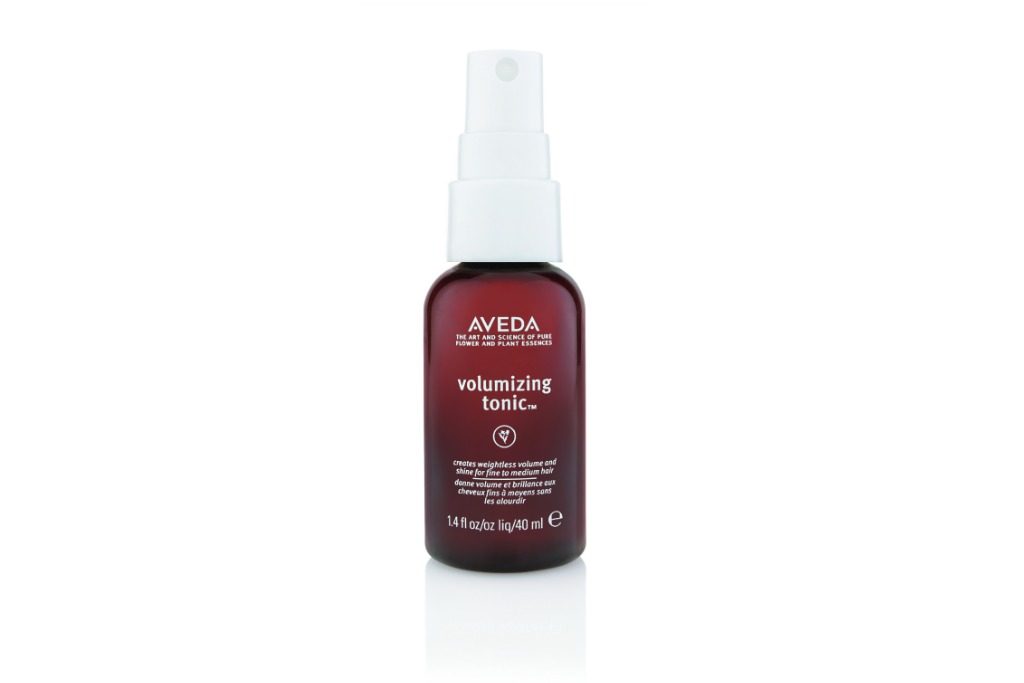 Aveda Volumizing Tonic
A newer product in my curl arsenal is the Aveda Volumizing Tonic. This spray contains certified organic aloe and wheat amino acids to build body and add shine. It's intoxicating scent is because of Aveda's pure-fume™ mixture of jasmine, rose, certified organic clove and other pure flower and plant essences.
While the hair is still damp, I spray a generous amount of this into my roots. Then to make the curls weightless, I pair a volumizing mousse to add lift and body. For maximum volume, a blast from the blowdryer with a diffuser attachment adds maximum volume.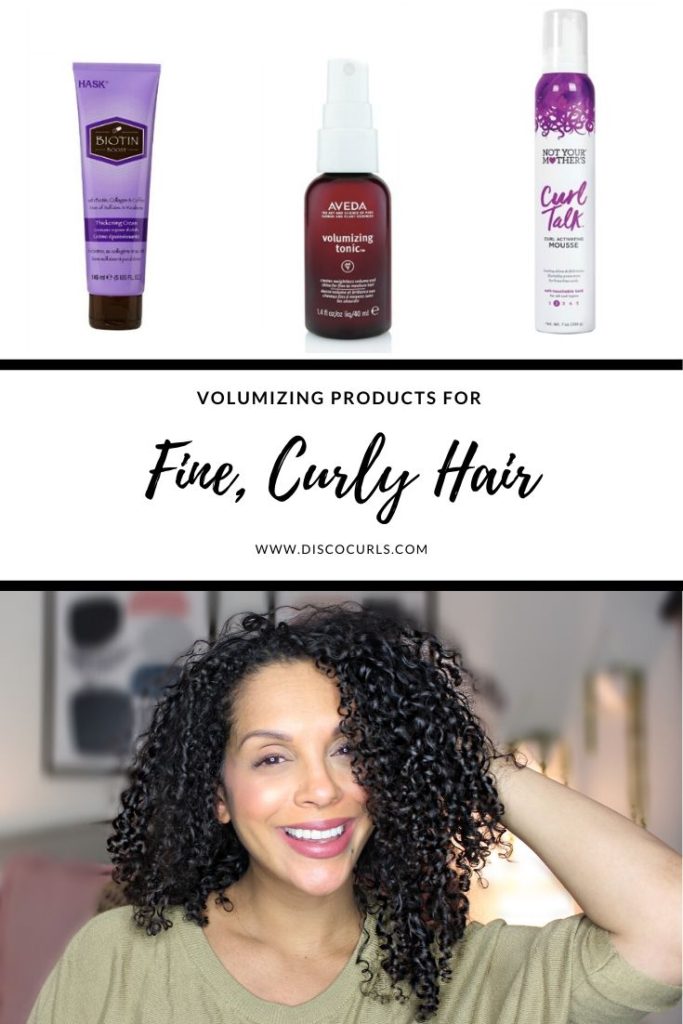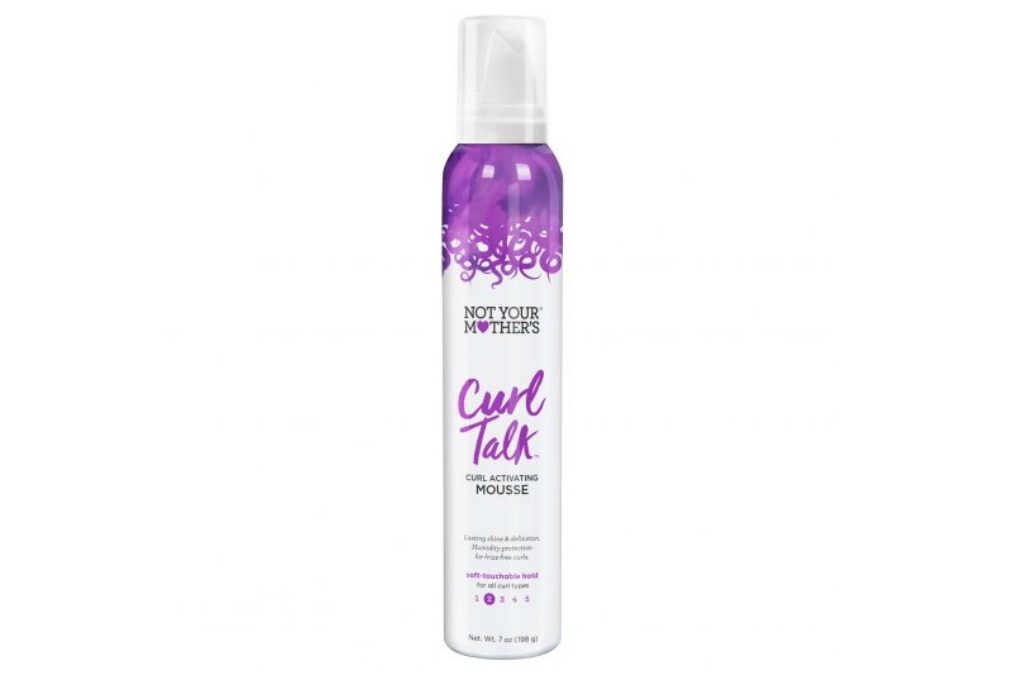 Not Your Mother's Curl Talk Curling Mousse
While on the subject of mousses, a hot ticket item is the Not Your Mother's Curl Talk Curling Mousse. This particular one is free of alcohol, parabens, dyes, phthalates and now even silicones. It keeps your curls moisturized and defined but very soft with a light hold. It also provides humidity control and it's safe for natural and color treated hair.
Mousses give curly hair a ton of volume which just makes the hair look thicker than it actually is. This is one of those products that I just love because it gives me 2nd day hair on day one.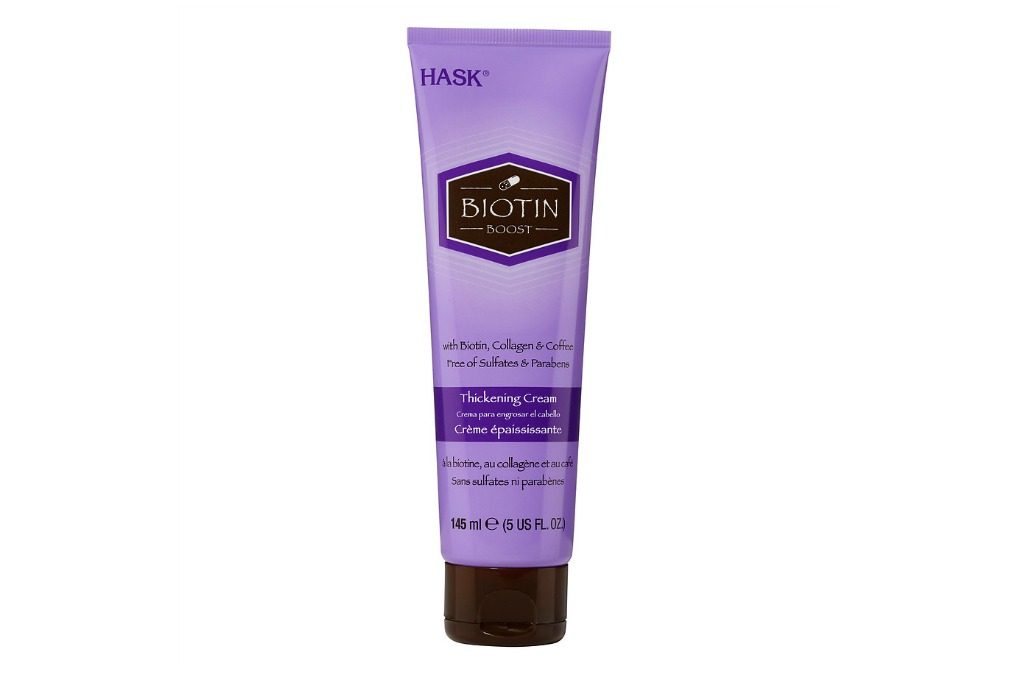 Hask Biotin Boost Thickening Cream
This next product WAS my favorite until learning it was discontinued. It's still available on some websites (as of now) which is the only reason to include it. The Hask Biotin Boost Thickening Cream is amazing because it is one of the only creams that clumps my curls together to make them look thicker. It contains biotin, collagen and coffee and it's free of sulfates, parabens, phthlates, gluten, drying alcohols and artificial colors.
The cream formula is lightweight and used prior to my styling cream and after my leave-in conditioner. However, this favorite has a short timeline so if anyone can find a replacement, please comment below!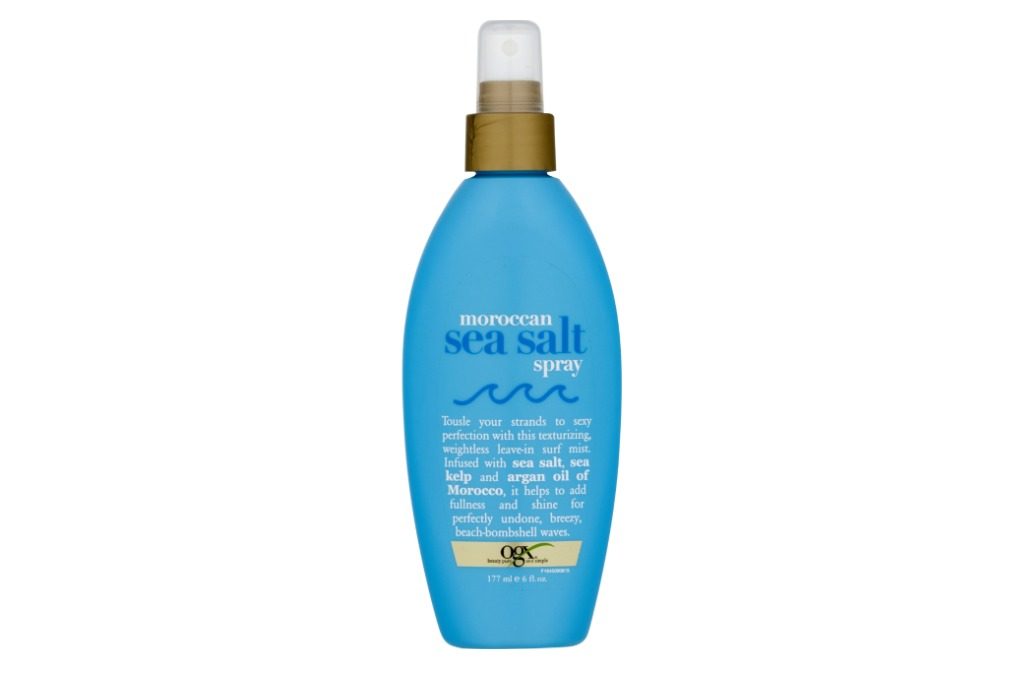 OGX Moroccan Sea Salt Spray
One rule that curly girls have been taught is too not use products that dry out the hair. However, rules are meant to be broken which is why I've incorporated a sea salt spray into my routine.
An affordable option is the OGX Moroccan Sea Salt Spray. It has a beautiful beach-like fragrance and contains sea salt for texture and sea kelp for moisture. However, don't get too excited because it will not moisturize your hair. This is not a product that needs to be used daily or in large amounts to be effective but it works well to make your hair look full fast.
Plan on deep conditioning one to two times per week if you plan to use sea salt sprays. In my experience, using it on 2nd or 3rd day hair that already has a cream buildup has worked best. Spray this from the mid shaft area down to your ends while the head is flipped upside down and do some light scrunching. Once it air drys, your hair will get major volume.
Some also like to use this on damp hair but just be sure to detangle well prior to using it. Using it in conjunction with a moisturizing curl cream has shown the least drying results but I still prefer using it on old hair.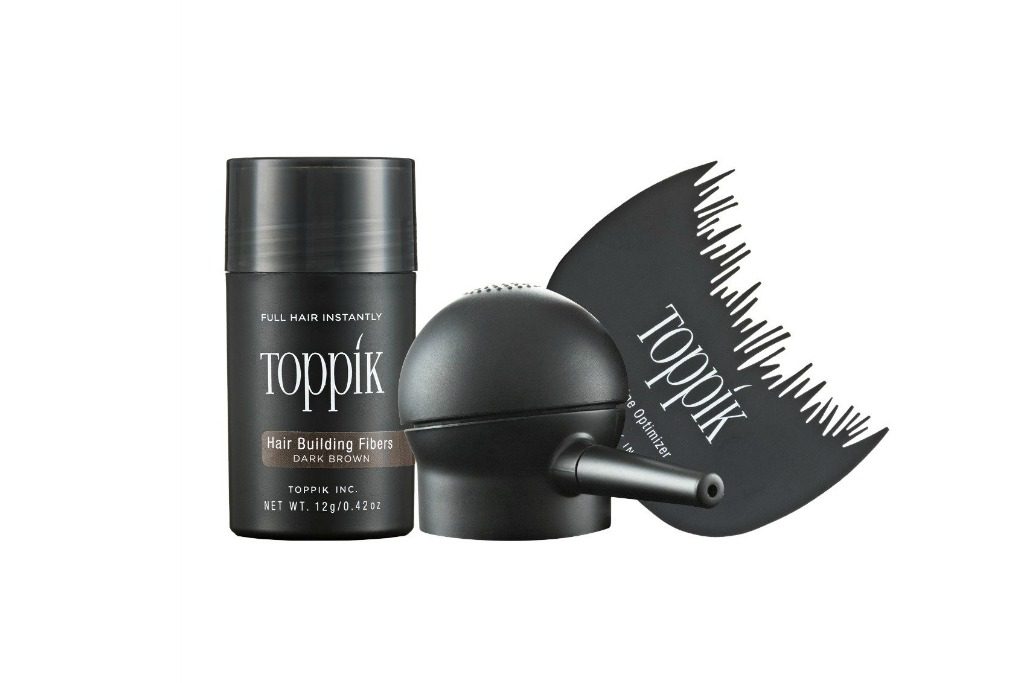 Toppik Hair Building Fibers
Lastly on my list are Toppik Hair Fibers. This is one of my best kept secrets because people constantly comment on how my hair looks so thick but it's all lies! This is a scalp, edge, and part concealer that looks so natural. It will fill in your thinning areas, conceal hair loss, provide a root touch-up between coloring and makes fine hair look thick and full.
The product itself is made of keratin protein that attaches itself to your existing hair to make it look thicker. This also washes out easily and it's wind, rain, and perspiration resistant.

And that completes the list of my favorite volumizing products for fine, curly hair. Please comment below and share your personal favorites with me!