Some of the links in this post may be affiliate links. This means if you click on the link and purchase the item, I will receive an affiliate commission at no extra cost to you. All opinions remain my own.
If you are looking for the perfect winter wash and go routine for fine curly hair, then look no more! This detailed hair routine not only moisturizes but adds volume. Follow these step by step directions on exactly how I wash my fine curly hair during the colder months.
This method can be done at anytime of year but because the hair typically drier (and takes longer to dry when it's cold), this may be more helpful. In a nutshell, it's my normal hair care routine enhanced with additional techniques and devices.
My Winter Wash and Go Routine
Before hopping in the shower, I like to do a pre-poo with a deep conditioner. The reason is because it helps soften and make the detangling process a bit easier. Plus, I spend less time in the shower.
Because I'm not following the traditional rules of applying my deep conditioner after washing my hair, I like to get my hair damp with a spray bottle. This ensures that I'm adding moisture first.
After my hair is damp, I create a mixture of my deep conditioner with sweet almond oil. Then, I apply this to my hair in sections. The next step is crucial for adding maximum moisture, using my Q-Redew. By using this handheld hair steamer, I'm able to blast the hair with moisture and make conditioner penetrate deeper. I use the prongs to steam and detangle then clip those sections back.
Once all sections are complete, I put on a disposable cap and leave it on for 20-30 minutes. Then, I wash and condition my hair as normal. The only real difference in the styling portion of my routine is including plopping.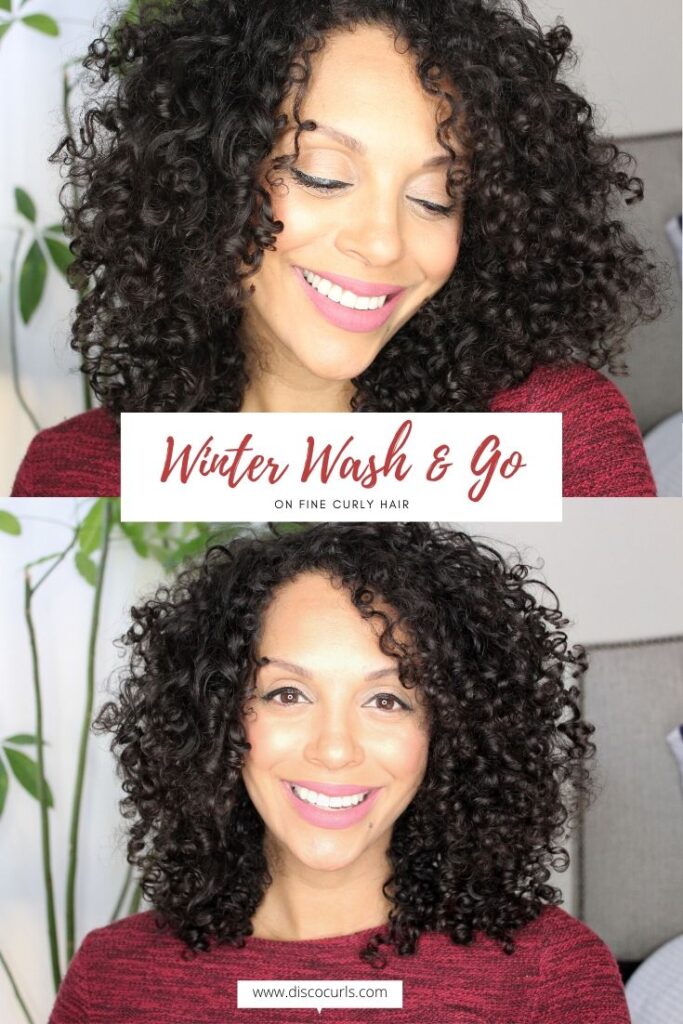 How to Avoid a Wet Head Outside
Plopping is a way to absorb excess water and product from the hair to help the hair dry quicker. Plus, it can create lots of volume to your curls.
After I apply my styling products, I use a large t-shirt to plop. You can do this overnight or after your normal wash routine. During the winter, it's helpful to use a diffuser on a low speed and heat setting to avoid having wet hair outside.
What are your thoughts on my results? Will you try this method and also share your winter curly hair tips below in the comments.