If you are anything like me, then you may have a collection of unused and half-used curly hair products. I think the proper name for it is product- junkie. We try numerous shampoos, conditioners, curl creams, and gels hoping to find that perfect product and end up with a basket under the sink. Worst of all, we forget what we liked or disliked about them.
Luckily, there is a solution for this and it's FREE! Introducing the Curly Hair Product Tracker, a printable to document how each and every one of your products works on your curls. No need to to try to remember what it did for your hair because you already wrote down all the details.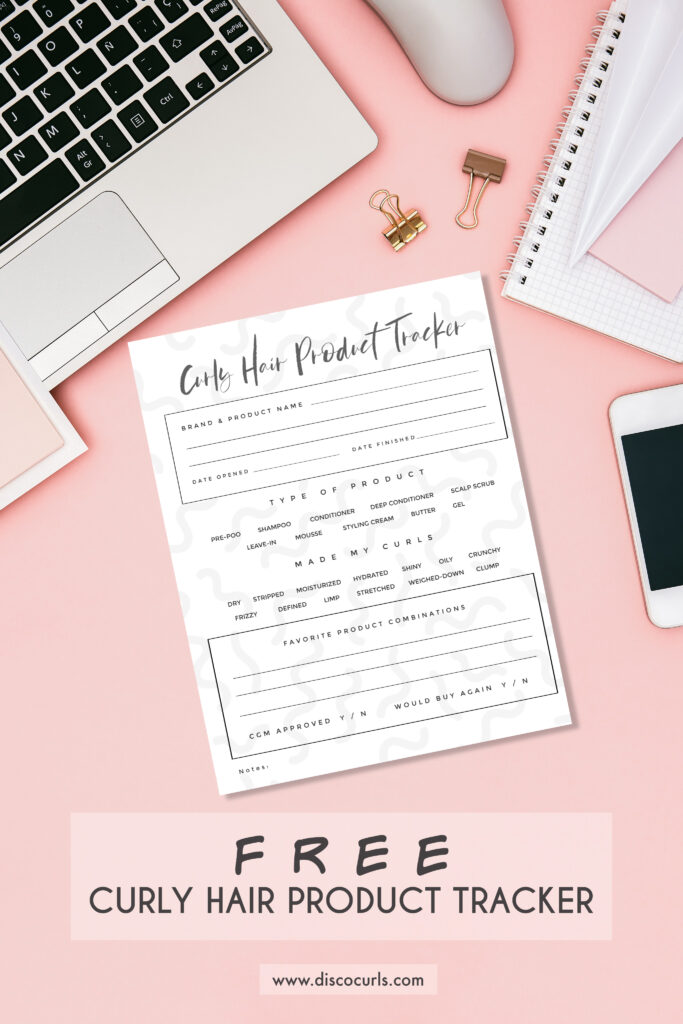 Keep track of how long you've had the product opened, how your curls felt after using the product, if it's Curly Girl Method (CGM) approved, and any product combinations that worked with that product.
If you are looking for a more in-depth way to track your curly hair habits, there is another option. The Curly Hair Tracker is a printable PDF journal that will help document your curly hair routine and concerns. It is designed to bring self-awareness and encourage you to become your own hair detective when it comes to matters of what works for your curls. It can also allow you to pinpoint why you may be experiencing changes to your hair and if necessary, provide documentation to share with your hair care professional or physician.
After completing the Curly Hair Tracker, you will have dated documents to reference any changes within your curly hair routine, your health, the products you use, and their common ingredients.
GET THE CURLY HAIR TRACKER ON ETSY!
So what are you waiting for?! Take charge of your curls by doing your own detective work.