Ever wonder where to find some of the products I mention and review online? Well now you can shop my Amazon favorites from this post. Amazon is an obvious top choice (and a necessity in my household) because of the access to almost anything you need. It makes shopping so quick & convenient, you can see why almost everyone you know has an account.
I've made it very easy to shop by category in this article. Below you'll find it's broken up into curly hair products, curly hair tools & accessories, hair growth and hair loss solutions, skin care, skin care tools, makeup and makeup tools, and more. Choose the image that has the category you like and it will take you directly to my Amazon shop and those products.
Curly Hair Products, Tools, & Accessories on Amazon
My favorite curly hair products, tools, and accessories featured in many of my YouTube videos. Includes shampoos, conditioners, curly hair stylers, brushes, combs, diffusers, derma rollers, and bonnets.
Hair Growth & Hair Loss Solutions
Find many of my hair growth and hair loss solutions here. This includes shampoos, growth oils, derma rollers, hair building fibers, growth serums, sprays, and supplements.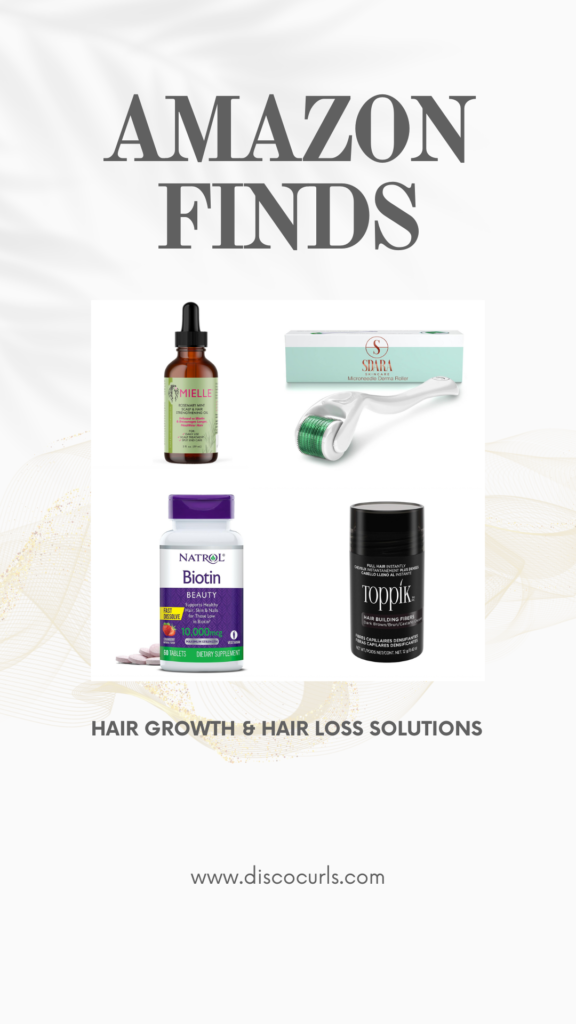 Skin Care & Skin Care Tools
For the skin care obsessed find my favorite skincare items here. There are so many great finds on Amazon here. Includes face wash, sunscreen, serums, lotions, toners, eye creams, gua sha, and more!
Makeup on Amazon
In my former life (meaning 5 years ago), I was a professional makeup artists. These are some of my favorite makeup & makeup tools. Includes tinted moisturizers, powders, eye and lip liners, makeup sponges, and more.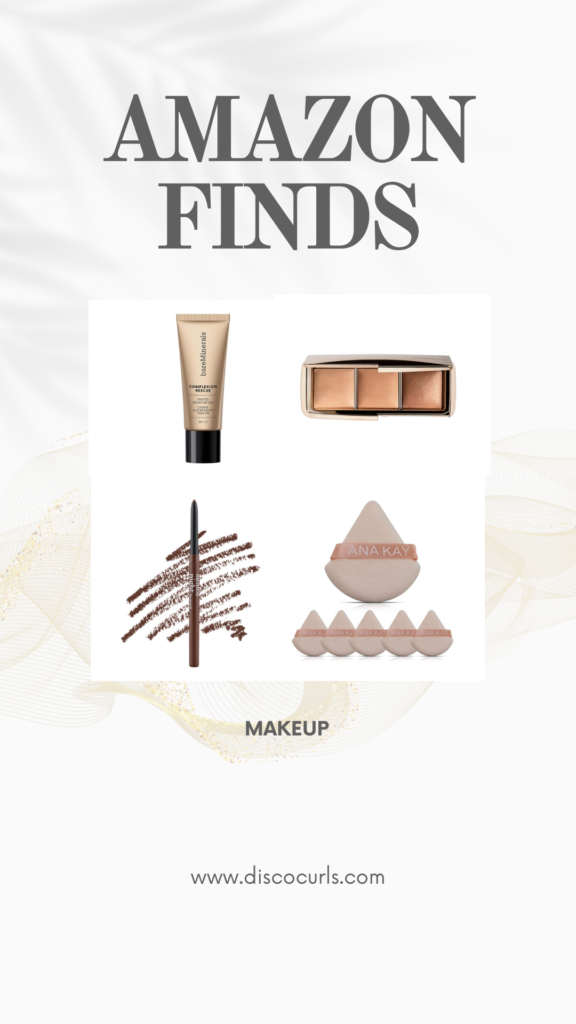 Gym Clothing & Fitness Equipment
Something you may not know about me is that I'm a gym rat! So I wanted to include some of my favorite gym clothing and equipment here. Includes sports bras, leggings, athletic shirts, gym bags, and more.