Some of the links in this post may be affiliate links. This means if you click on the link and purchase the item, I will receive an affiliate commission at no extra cost to you. All opinions remain my own.
This article is compensated by Impact.com and it's advertisers. All opinions are mine alone.
Dealing with frizzy hair? Well, you're not alone. It's pretty safe to say that if you have curls, you have also experienced frizz. Within the last couple of years, my focus has shifted from creating major volume to having more defined curls. This is why it made sense to partner with Mielle to introduce their Avocado & Tamanu Anti-Frizz line (with Cold Application Technology™) to you all.
What is Cold Application Technology™
What makes this particular line from Mielle so special is their exclusive Cold Application Technology™. They've added it to the stylers from this system and claim that "It uses a 'cold on contact' approach to help close hair cuticles in place and reduce frizz during styling."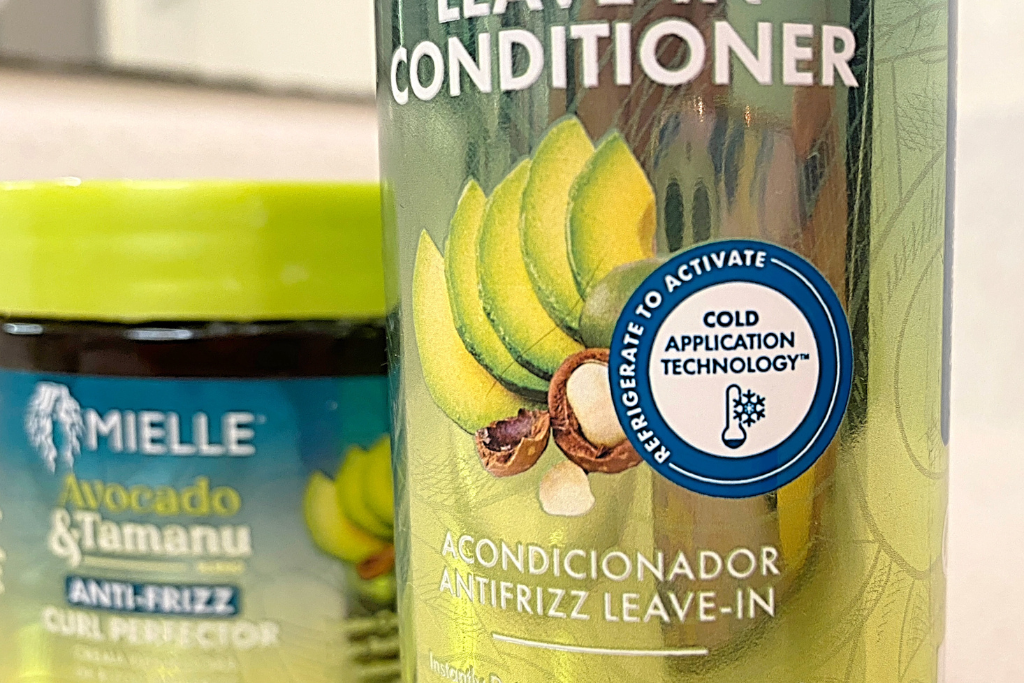 The Mielle Avocado & Tamanu Anti-Frizz stylers can be refrigerated to help smooth and seal the hair cuticle. This process is optional however and you can still control frizz regardless.
Mielle Avocado & Tamanu Anti-Frizz System
Let's discuss what products make up the line and the key benefits. The entire system is created for textured hair prone to frizz and contains the key ingredients of Tamanu Oil and Avocado Oil. Further, you don't have to worry about them containing any silicones, parabens, sulfates, paraffin, mineral oil, DEA, or any animal testing.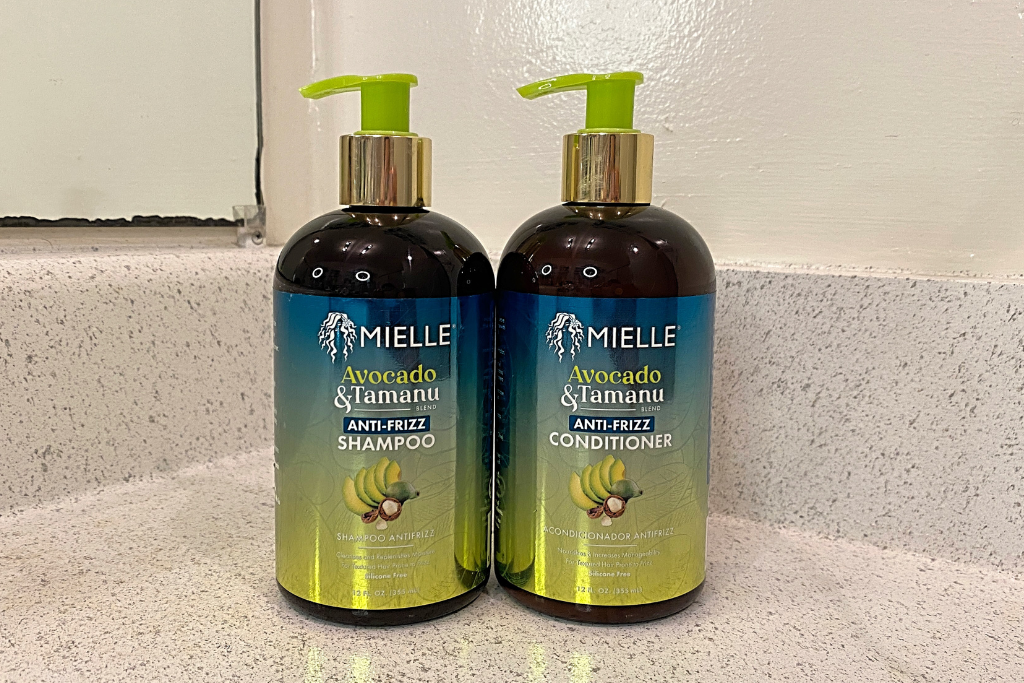 Mielle Avocado & Tamanu Anti-Frizz Shampoo & Conditioner
Mielle Avocado & Tamanu Anti-Frizz Shampoo
This shampoo gently cleanses and replenishes moisture in the hair. Product buildup and residue are removed from the hair and scalp leaving it prepared for the conditioner. The hair is left feeling soft and smooth.
Mielle Avocado & Tamanu Anti-Frizz Conditioner
This conditioner provides nourishment and helps smooth the surface of the hair. It conditions well to make detangling a breeze while offering manageability. The result is hair that feels soft, shiny, and ready for styling.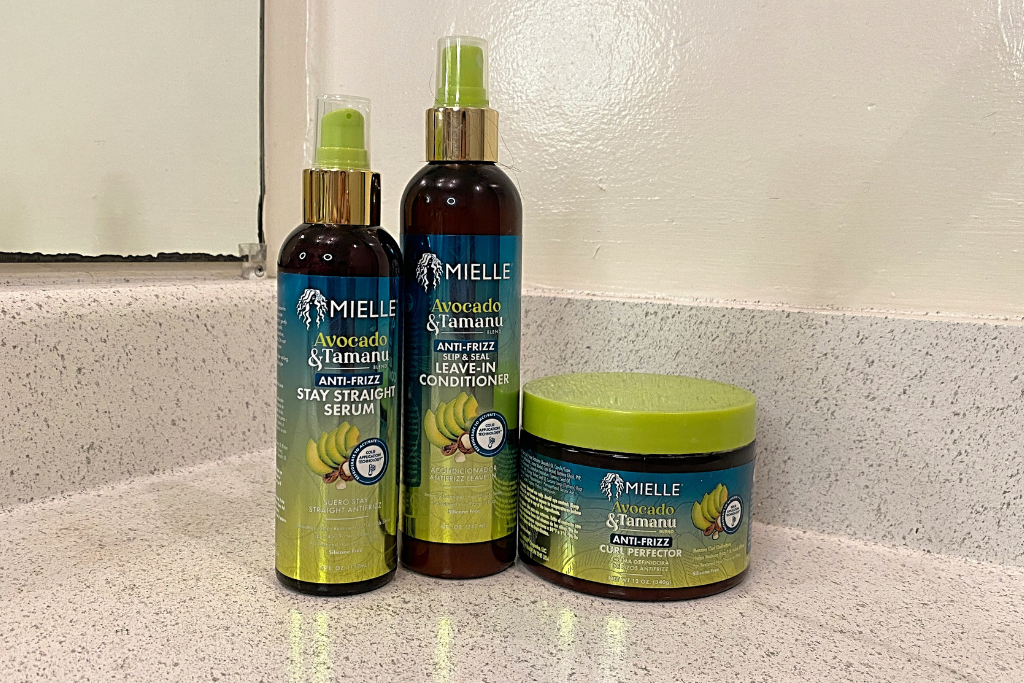 The Mielle Avocado & Tamanu Anti-Frizz Stylers
As I mentioned before, these stylers have Cold Application Technology™ and can be placed in the refrigerator if you so choose. All are designed to help with frizz among the other benefits.
Mielle Avocado & Tamanu Anti-Frizz Slip & Seal Leave-In Conditioner
This leave-in conditioner starts by softening the hair which in turn adds slip for better detangling. As a first step, it preps the hair by smoothing it and sealing the cuticle in place. This leaves the hair with tons of shine and ready for the next step.
Mielle Avocado & Tamanu Anti-Frizz Stay Straight Serum
This serum has multiple benefits. First, it helps seal the surface of the hair. It also offers heat protection up to 450 degrees. This added layer of protection works well in humidity to prevent frizz and help straight styles from reverting back to curly. The result is styles that are shiny, soft, and long-lasting.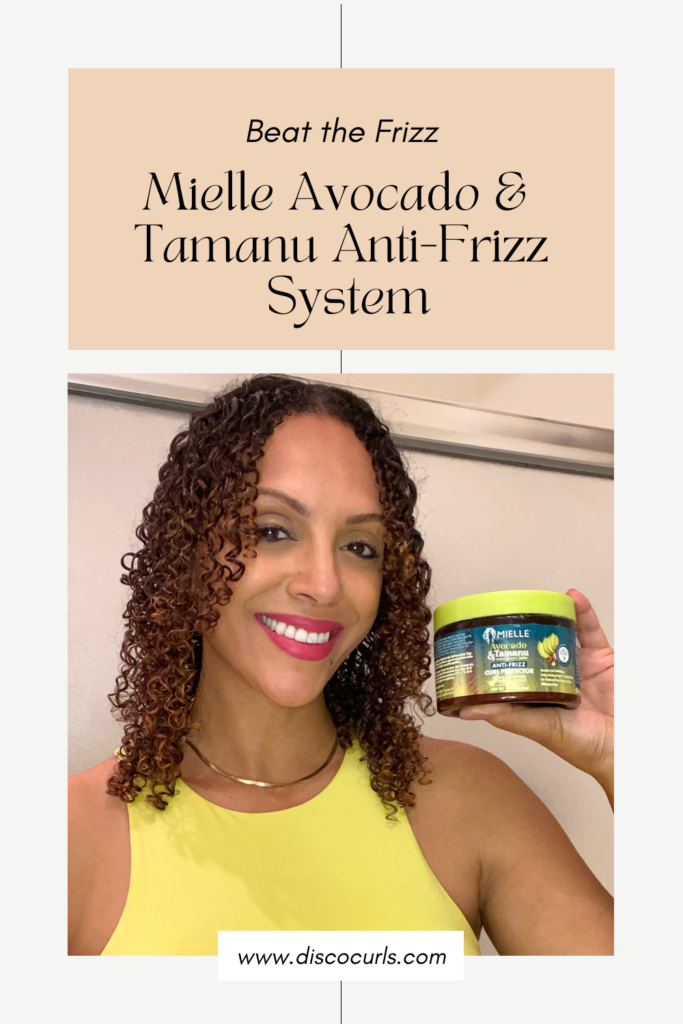 Mielle Avocado & Tamanu Anti-Frizz Curl Perfector
This curl perfector is a cream formula that helps with frizz by smoothing and sealing the hair. The creamy formula provides a curl definition that lasts while leaving the hair soft and shiny.
My Results & Final Thoughts
For the best results, it's advised to use the entire system. I don't straighten my hair so I just didn't use the Mielle Avocado & Tamanu Anti-Frizz Stay Straight Serum. The shampoo did an excellent job of cleansing and removing product buildup while still leaving my hair soft. The conditioner had tons of slip and made detangling a breeze.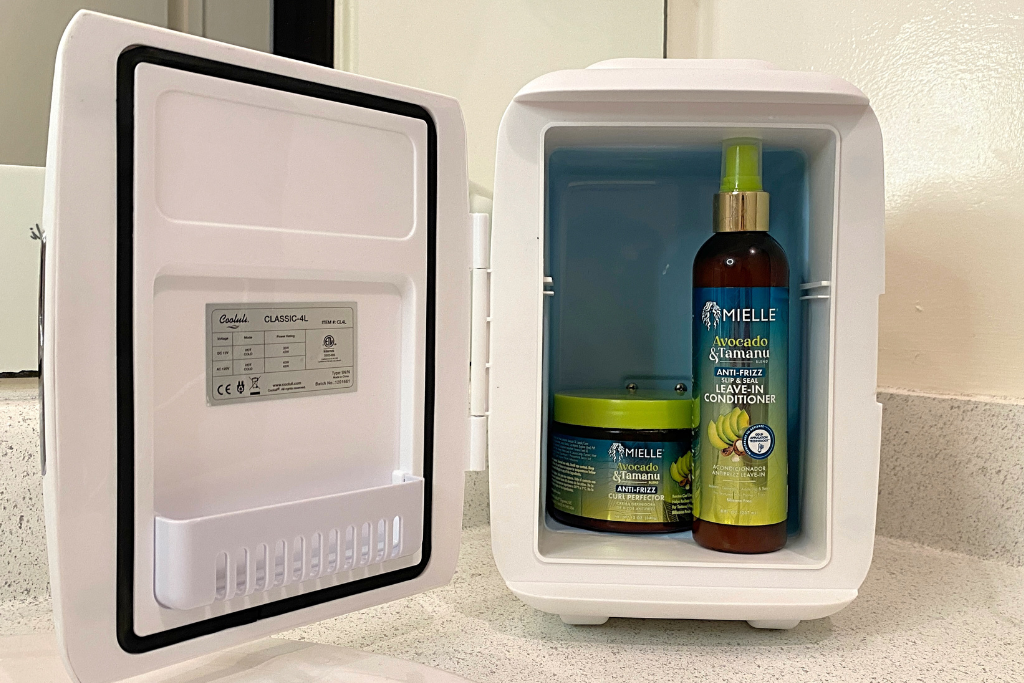 Because I have some sort of understanding about what makes the hair cuticle open and close, I loved applying the stylers straight out of the refrigerator. Using the warm water to cleanse and condition helped open up the hair cuticle while applying the stylers cold helped seal it. Genius! This resulted in my curls being super shiny and defined. Plus, trying my styling products cold with the summer heat coming was so refreshing!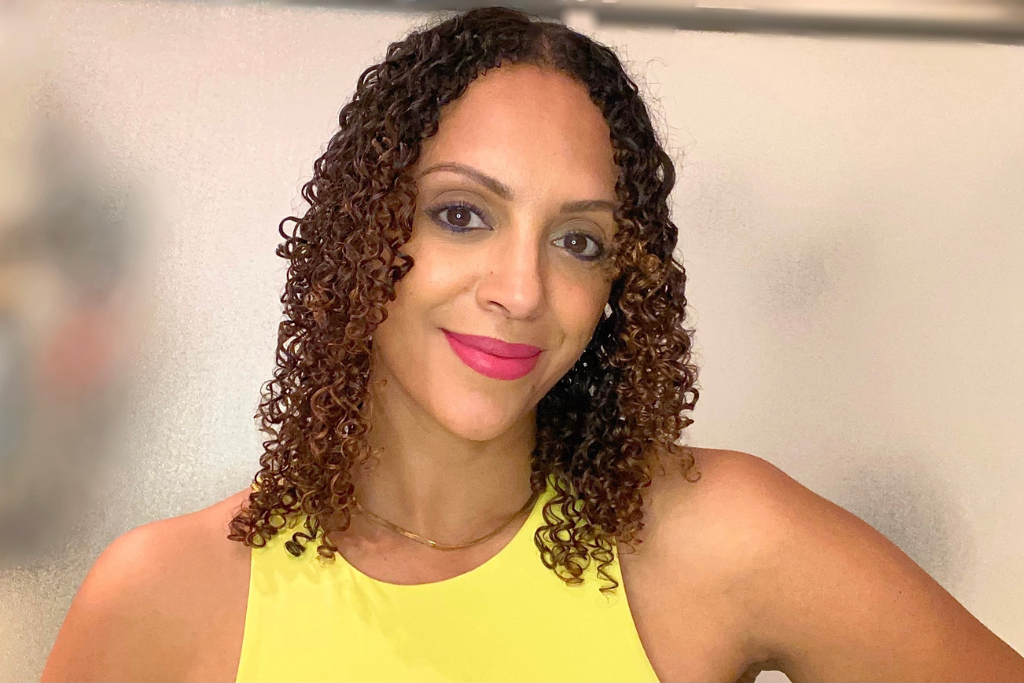 With the popularity of skin care refrigerators, I never even considered placing my hair care stylers in there. This innovative technology is one that I hope to continue seeing in hair care products of the future. Especially for those that are looking the beat the frizz!
Visit www.mielleorganics.com to check out the whole collection and more! Use the code Mielle20 to receive 20% off your order (excludes bundles & hair vitamins).