Finding an affordable curly hair line can be challenging when we're focusing on ingredients. Luckily, I discovered the brand Noughty Hair Care that has proven to be a great addition to my curl collection. So, today I thought I'd share my thoughts by doing a Noughty Hair Care review on my fine, curly hair.
Noughty Hair Care Review & Details
The Noughty Hair Care brand is 97% natural , cruelty free, and vegan friendly. Plus, their products do not contain parabens, petrochemicals, sulfates, or silicones. For this review and demo, I tried a selection of different lines from the brand that I thought would work well in my fine, curly hair.
After an Ulta Beauty haul, I purchased everything I needed for a wash n go. This included the Noughty:
Wave Hello Curl Defining Shampoo & Conditioner
Rescue Intense Moisture Treatment
Intensive Care Leave-In Conditioner
Wave Hello Curl Taming Cream
Hey Curl Scrunching Jelly
My ultimate goal was to find an affordable line that was made with cleaner ingredients. At $12.99 and under, it was easier to do a haul on a budget.
Cleansing and Conditioning with Noughty
Noughty Wave Hello Curl Defining Shampoo. This gentle shampoo cleanses the hair without drying it out, leaving the curls to feel soft and defined. It's made with sea kelp extract, avocado oil, and chlorella extract that helps provide the hair with vitamins and amino acids to keep moisture in and smooth hair. Further, the scent and formula smells fresh to me. It states online that is has an invigorating ocean fresh scent if that helps you understand better.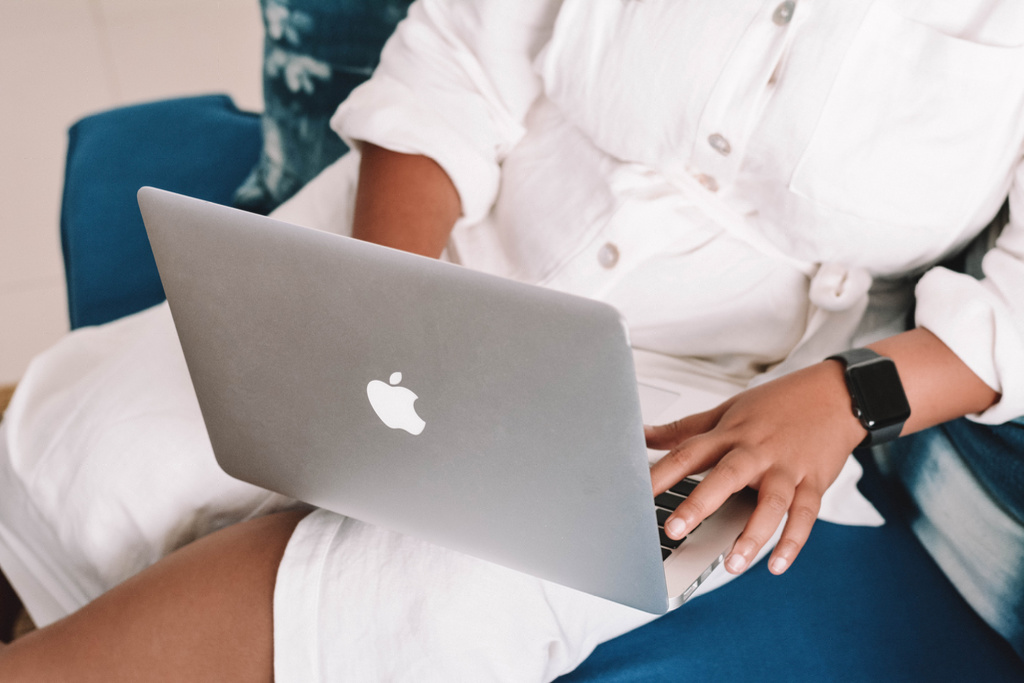 Track Curly Hair Products With This FREE Printable!
Introducing the Curly Hair Product Tracker, a printable to document how each and every one of your products works on your curls.
Noughty Wave Hello Conditioner. This moisturizing conditioner contains avocado oil, sea fennel, and Irish moss. After use, I definitely felt that the lost moisture in my hair had been replenished and much stronger. Just like the shampoo, it has a lovely, light, ocean scent.
Noughty Rescue Intense Moisture Treatment. Although this mask is meant to help very dry and overly processed hair, my fairly-healthy curls enjoyed this. My hair is in pretty good condition but after adding highlights I did notice that I could use a really good treatment. What I love about this is that I can use it for less than 5 minutes and see wonderful results that help soften and really moisturize my hair.
The benefits state that it will help to improve the structure of the hair's surface, make it easy to comb and add shine. In addition, it contains lecithin, meadow foam oil, and argan oil to smooth, lock-in moisture, and help with elasticity. The fragrance has a warm almond scent.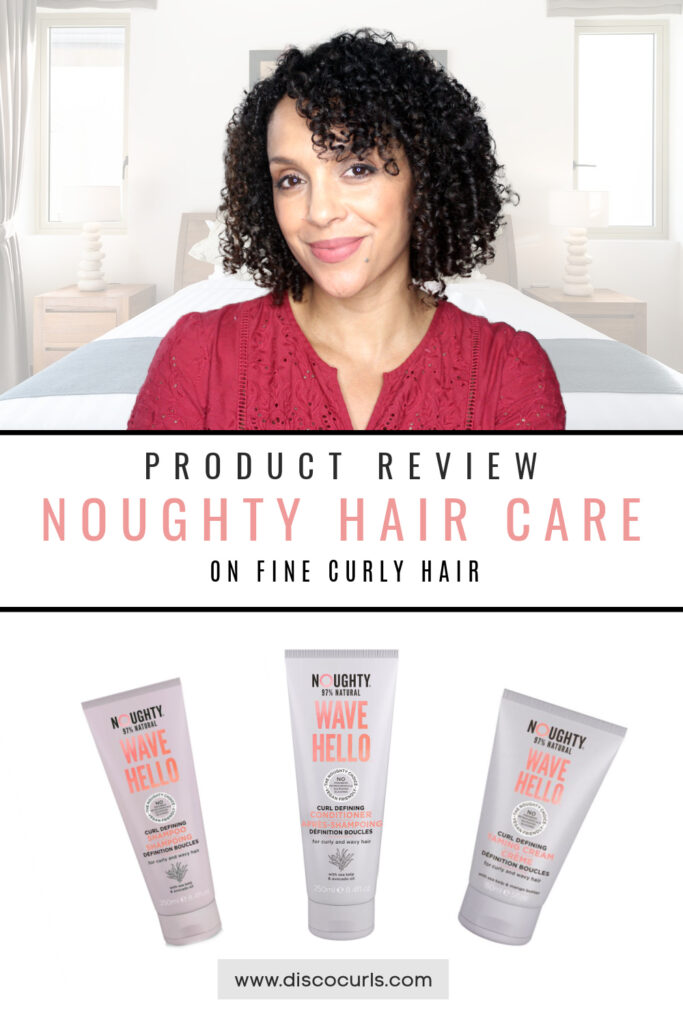 Styling with Noughty
Noughty Intensive Care Leave In Conditioner. As I mentioned before, the Intensive Care line from Noughty is designed for damaged hair. This really made sense for me to use prior to cutting my hair short. To clarify, I waited 3 YEARS for a trim (insert face palm emoji). It's a little on the heavier side so it may not be recommend to everyone with fine curls but possibly with smaller amounts.
This leave-in contains vitamin E, argan oil, shea butter, and has a lovely argan and almond scent. If you find this to be too heavy on your curls, I'd opt for the Noughty Thirst Aid Conditioning & Detangling Spray.
Noughty Curl Taming Cream. This curl cream has a smooth and creamy texture that leaves curls feeling hydrated. It truly helped tame my frizz and keep the curl definition locked in place. It's definitely been one of my favorite items from them so far.
As far as the key ingredients and benefits it contains QuinOxy (Noughty's unique curl optimizing formula), a blend of wheat extract, camelia oil, and linoleic acids, and mango butter. I found this formula helped to soften, smooth flyaways, and moisturize my hair.
Noughty Hey Curl Scrunching Jelly. I'm a big fan of gels which is why this lightweight gel was one of my favorites. Although this option felt thick as it came out, it added major shine and definition without the hard crunch. It uses vitamin-rich sea botanicals blended with copolymers to give long lasting definition along with a blend of plant oils to help strengthen and reduce damage.
My Top Picks from Noughty Hair Care
Out of all of the Noughty Hair Care products I used, my top 3 are the Noughty Rescue Intense Moisture Treatment, the Noughty Wave Hello Curl Taming Cream, and the Noughty Hey Curl Scrunching Jelly. I can definitely see myself purchasing these again and adding them to my curl collection.
Hopefully this Noughty Hair Care review gave you a thorough understanding of how their products work on my fine, curly hair. Please let me know if you have tried this as well on your curls and what your favorite products are from them.