As Earth Month comes to an end, I thought I'd discuss 3 sustainable beauty brands to try. I got the idea after completing my spring cleaning and reorganizing my beauty products. Noticeably, the majority of my products packaging stated that they were sourced from recycled items. It's a small phrase that got me thinking about how I can continue making more sustainable beauty purchases. Here's a few of my faves.
Alaffia
Alaffia is a black-owned and founded hair and skin care company. Their efforts to give back to the earth include several projects such as the Reforestation Empowerment Project and Regenerative Agriculture Program. Outside of these efforts they focus on eco-friendly packaging. For instance, products such as the  Authentic African Black Soap and the Africa's Secret Multi-Use Balm are made in packaging that is recyclable and 100% PCR PET. Further, they are sourced from local Washington vendors.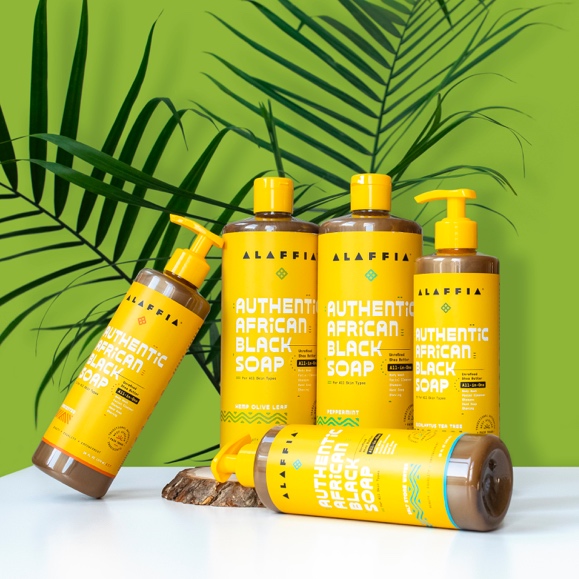 My go to skin care product from them is the Authentic African Black Soap. it's an all-in-one that can be used as a body wash, facial cleanser, shampoo, hand wash, and for shaving. I love that it cuts back on the amount of packaging you have in your shower keeping it clutter-free.
Aveda
Aveda's principles for sustainability cover a broad area including their 100% vegan formulas, 100% wind power to manufacture products, and partial solar to power their manufacturing facilities. Plus, they try to use recycled plastics for their packaging if possible.
One product to check out from their best sellers is the be curly™ Curl Enhancer styling cream. This cream adds moisture, shine, definition, and also fights frizz. Most importantly, it's also free from parabens, mineral Oil, petrolatum, formaldehyde & synthetic fragrance.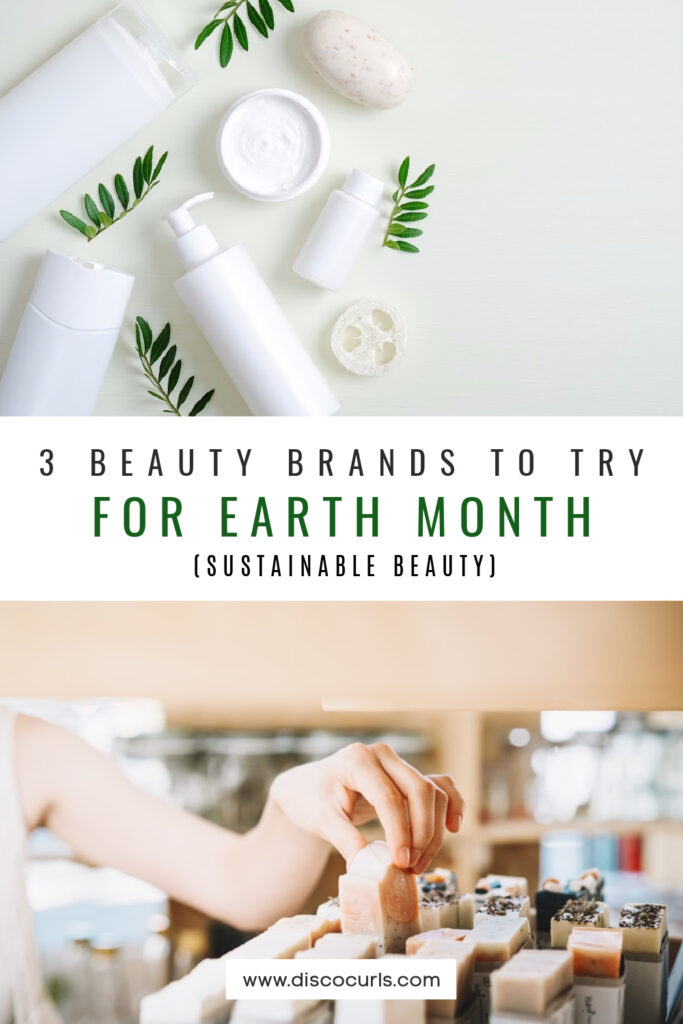 The Body Shop
The Body Shop is a long time favorite brand of mine that has been a pioneer for women-owned brands. Their focus on empowering women & girls, having a community fair trade program, and using vegan & vegetarian products has proven to show leadership to future brands.
One of their superstar products (in my opinion) for curly hair is the Banana Nourishing Hair Mask. It's made with vegan ingredients and designed for normal to dry hair. I haven't used many beauty products with banana (outside of my experiment with a DIY banana baby food hair mask ) but its delicious fragrance is incredible and keeps the hair nourished, feeling soft and shiny.
What are some of your favorite sustainable beauty brands? Share with the community down below in the comments.