Some of the links in this post may be affiliate links. This means if you click on the link and purchase the item, I will receive an affiliate commission at no extra cost to you. All opinions remain my own.
Do you find that you have very little time to style your curly hair as a mother? Well, after having a 2.5 year and 14 month old I have learned that time is truly of the essence. Luckily, I've come up with 3 easy curly hairstyles that any mom can do in just a few minutes.
I really wanted to share a few styles that you can complete in minutes because I remember how hard it was to be pregnant while chasing a toddler. I had no time to spend on my hair (and still don't) but wanted to make somewhat of an effort. Here are a few easy styles to try.
3 Easy Curly Hairstyles
Half Up Half Down With Mini Clips
Using mini clips brings me back to the 90's and early 2000's. It was such a huge part of hairstyles to include them and use different colors.
For this style, start by gathering a small horseshoe sized section up front for the half up part of your style. No need to make the section perfect as it is meant to be unpolished. Within that section of hair, create three mini sections and use mini butterfly clips at the base to hold and create lift.
Curly Low Twisted Bun
Using the same horseshoe sized section, I pull back my bangs to create a pouf and then secure it with bobby pins. Then grab two large sections from each side of your head but in front of your ears. Gather the two sections towards the back of your head into a loose ponytail and secure it with a tiny elastic.
With that same ponytail, create a hole above the elastic and flip the tail into the hole. Pull the tail through. Then, repeat this step until the tail is hidden to create a bun. Add pins as needed.
You will continue making two more ponytails and repeating the process. The bottom ponytail can be left out or put into a bun. Add embellished pins , a head wrap, or combs to dress it up.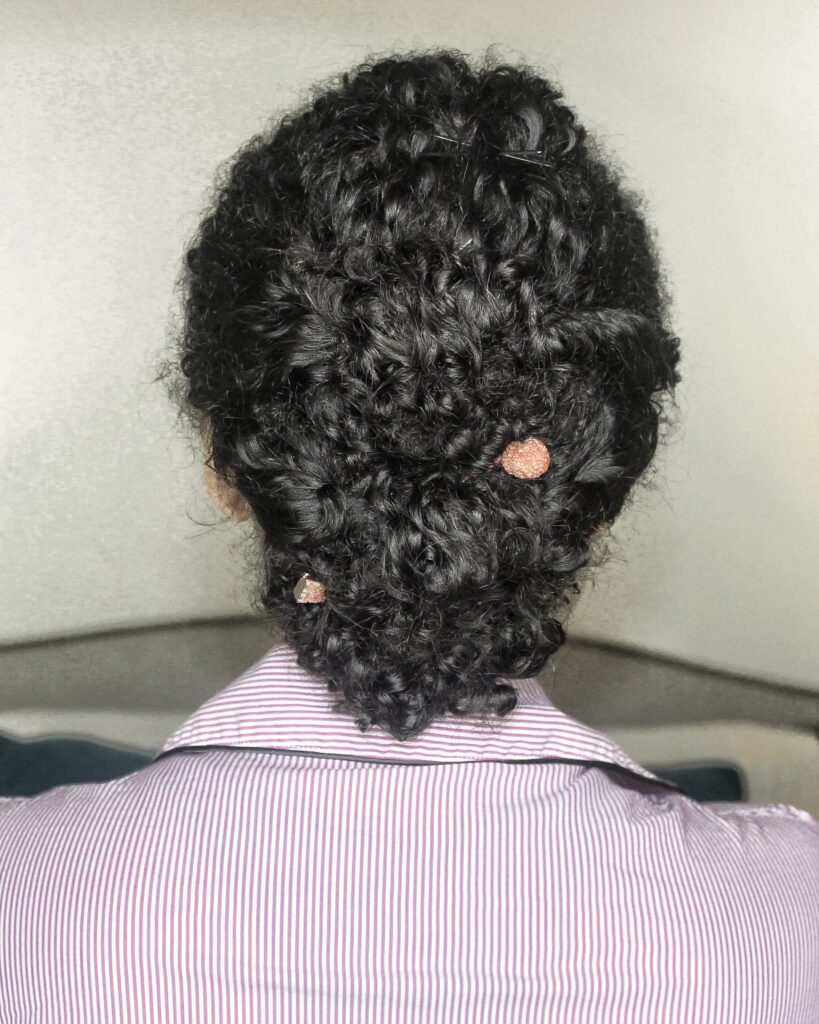 Braided Curly Half Updo
For the last style, use the same horseshoe section and create a braid that falls to one side. Create another single braid at the front that's falls to the other side off center. Pin the two braids together at the center of your crown. Add decorative gold or silver cuffs to the braid.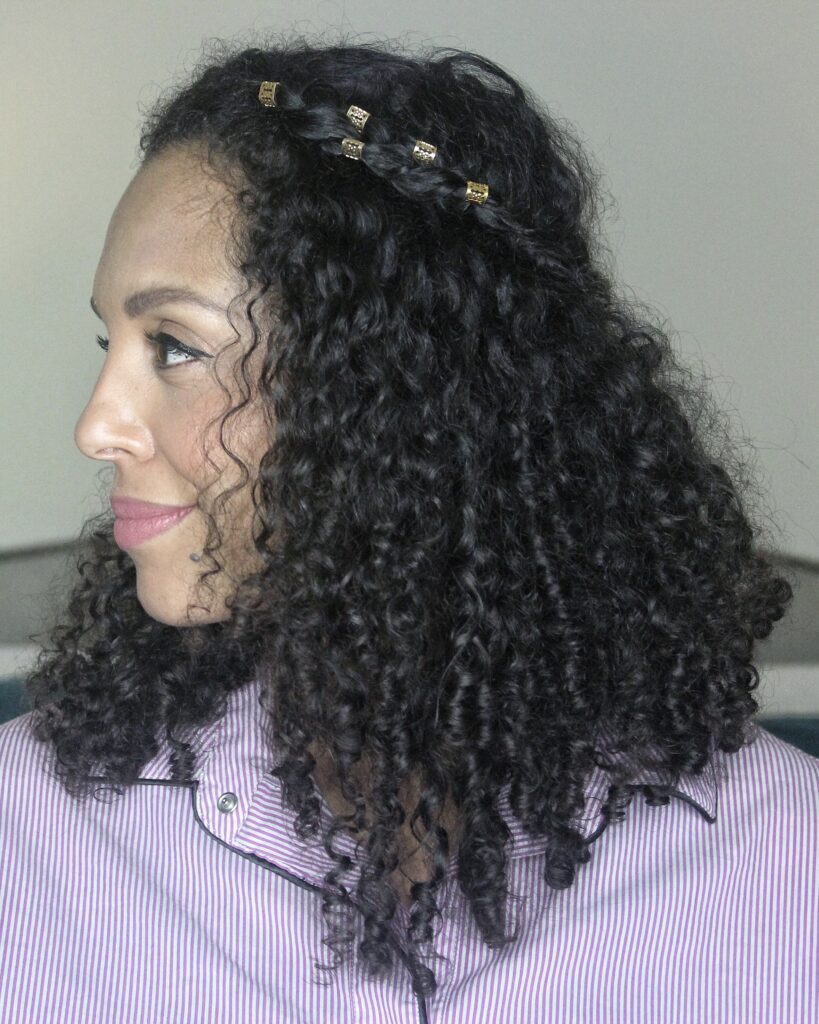 Want a video tutorial on these easy curly hairstyles? Watch my YouTube video below.